It's a pioneering move – Netflix Announces a Squid Game Slot Machine based on the hugely popular show from South Korea.
Netflix has granted approval for the creation of a fresh "Squid Game" slot machine, marking the streaming giant's first venture into consumer-products licensing within the realm of casinos and gambling. The South Korean TV drama, which saw willing participants participate in life-and-death games, was one of the all-time biggest hits for Netflix. As a consequence, a wide range of Korean dramas have become very popular in the West.
The Squid Game Slot Machine
The slot game takes its inspiration from Netflix's highly acclaimed South Korean survival drama, "Squid Game," which stands as one of the streaming platform's all-time most popular shows.
Developed by the gaming company Light & Wonder, this slot machine will seamlessly incorporate various iconic and perilous games from the series, including but not limited to Red Light, Green Light; Tug of War; and the Glass Tile.
Additionally, Light & Wonder will introduce a digital slots game themed around "Squid Game," encompassing three bonus rounds inspired by key elements from the series.
Details and Overview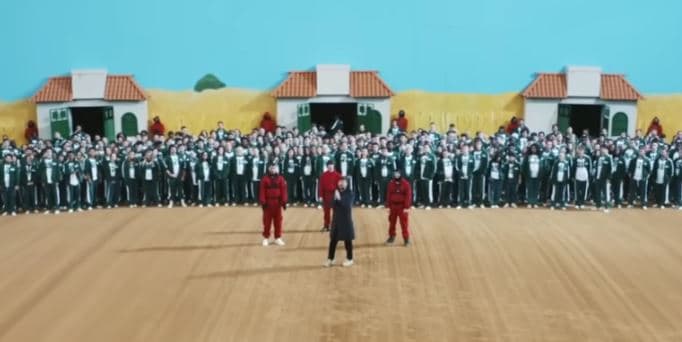 According to a representative from Light & Wonder, the "Squid Game" slot machine is set to offer a top prize that will begin at a range of $200,000 to $400,000, with the specific amount dependent on the machine's configuration.
Thankfully those who choose to play this slot will not face the same fate as those unfortunate enough to be part of the Squid Games, the hit TV show.
This of course does not apply to the candidates of Mr. Beast's version of the show.
Anticipated to debut on casino floors in 2024, the "Squid Game" slot machine, as per Light & Wonder, will be housed within the company's Horizon large-screen jumbo cabinet.
This cabinet boasts a massive 75-inch screen composed of a remarkable 600,000 individual micro-LED pixels.
Additionally, it features a 27-inch touchscreen equipped with a mobile charging port and dual play buttons, all meticulously designed to provide players with an immersive and uninterrupted gaming experience.
The Squid Game Phenomenon Continues
In the meantime, Netflix is making preparations to unveil an interactive and immersive pop-up experience named "Squid Game: The Trials," scheduled to open in Los Angeles on December 6th. During this experience, participants will engage in six distinct challenges spanning a duration of 70 minutes. Ticket options start at $39 each.
The introduction of the slot machine and the real-life game experience serves as Netflix's most recent endeavor to establish a comprehensive franchise based on the unexpected triumph of "Squid Game," which premiered in 2021.'
Furthermore, a second season of "Squid Game" is currently under development, and Netflix has scheduled a premiere date of November 22nd for "Squid Game: The Challenge." This reality show will feature 456 contestants hailing from different corners of the world, all vying for a singular $4.56 million cash prize.