| Casino | Bonus | Rating | Free spins | Payment Methods | Providers | Date | |
| --- | --- | --- | --- | --- | --- | --- | --- |
Online Casinos with Paysafecard
The principle of the Paysafecard is just as simple as it is ingenious: You buy a prepaid card (either in a store or on the internet, your choice), deposit a certain amount of money on it and use it to spend your money wherever you want just by typing in a code. Genius!

The Paysafecard is a popular payment method for gamblers who prefer not to disclose their bank details. This prepaid card allows players to make deposits at online casinos in a secure and easy way. Our team at GambleBoost compiled a list of the best online casinos that accept Paysafecard as payment method.
Paysafe Group's Paysafecard has become an increasingly sought-after banking method at online casinos owing to its top-notch security and convenience. Paysafecard casinos offer players a way to enjoy their favorite casino games with a prepaid card that can easily be topped up. Ultimately, the Paysafecard as payment method is excellent for those looking to enjoy gaming without exceeding their budget, apart from various other perks.
Below, we will address how the Paysafecard works, its pros and cons, how to choose the best Paysafecard online casinos and much more. Enjoy our top list of online casinos!
What is a Paysafecard?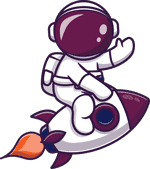 In a nutshell, Paysafecard is a card that can be used to fill your digital wallet, shop online, pay subscriptions, and of course, deposit funds to an online casino account. Paysafecard was launched in 2000 by four Austrian businesspeople in Vienna who sought to develop a banking method to let users carry out online transactions without using their credit/debit cards or checking accounts. Their main goal was to introduce a prepaid card that users could purchase at retail locations and use for online purchases, similar to a gift card.
Paysafecard has expanded its reach to 60 countries and has become one of the most widespread payment methods in Europe. Millions use Paysafecard for online purchases, topping up their mobile balances, paying bills, and much more.
How does the Paysafecard work?

The card can be presented as a cardboard or plastic card you pick up from a rack or display and pay for at the counter of any store or kiosk offering it. You may also have the card printed from the store's register on receipt paper if no cards are in sight.
Paysafecard also provides an app for its users, allowing them to upload their Paysafecard PINs credits, keep track of their funds, and transfer payments by logging into their Paysafecard account using their username and password. Although signing up is optional, after signing up for a Paysafecard account, if you lose your card or suspect that it has been stolen, a record of the fraudulent transaction will appear in your MyPaysafe account online. Using the application, you can generate the bar code you scan at your local merchant to top up your credit.
Paysafecards are also available at online outlets. These come in the form of a unique 16-digit PIN representing their value. For instance, if you bought one for €10 and typed its code after choosing it as your preferred deposit option at an online casino, your account will be credited with €10. The main benefit of using Paysafecard is that you do not have to disclose any private or financial details to your online casino.

How to make deposits via Paysafecard at Paysafecard casinos:

Below are the steps to make a Paysafecard deposit:
1. Purchase a Paysafecard code. You can locate your nearest retailer using the Paysafecard website or app. No fees are involved, so the amount paid is the same amount found on the code.
2. Find a reputable online casino and sign up. This process usually will take no longer than a couple of minutes.
3. Go to your online casino's cashier selection and choose Paysafecard. After signing in, the deposit button should clearly be displayed on the site. Click on it to check the cashier section and the available deposit options. Choose Paysafecard from the list to continue.
4. Enter the code on the Paysafecard and the amount. You can deposit as little as €10 or as much as €1,000 by combining more than one Paysafecard code. Note that it is possible to use a part of the Paysafecard balance from one code and still have the remaining available for your next transactions.
5. Use the funds to place bets on your chosen games. Paysafecard transactions are instant, and the best Paysafecard casinos do not charge any deposit fees. That said, Paysafecard does impose a 2% fee for payments in currencies different from the one in which the PIN code was obtained.
Online casinos with Paysafecard are growing in popularity for a reason. Paysafecard is an excellent banking option for many reasons. While safety, flexibility, and convenience are givens, the payment method is also ideal for those looking for anonymity. Check out our toplist of online casinos!
The advantages of using Paysafecard in online casino transactions:
Paysafecard is among the most popular deposit methods at casinos for numerous reasons. Below are some of the advantages of using Paysafecard:

Secure transactions
When depositing at a Paysafecard casino, you only need to enter your unique 16-digit PIN instead of sharing your private financial information with the website. Thanks to Paysafecard's state-of-the-art technologies to impede breaches, it helps strengthen your digital security and ensures your safety online.
Suitable for players on a budget
If you are looking to play online casino games on a budget, signing up with an online casino with Paysafecard may well be your answer. Because you can deposit the amount you have already paid, it helps you keep track of your finances.
Easy to get started
Making a Paysafecard deposit at your chosen Paysafecard casino is very straightforward. Since you have already added funds to the card, you only need to type in your 16-digit Paysafecard PIN to confirm your transaction.
No Extra Fees
Unlike numerous conventional banking methods found at online casinos, using Paysafecard to deposit funds to your account usually does not involve any extra transaction fee, which many other payments do. This, of course, is a great advantage for those who intend on making numerous deposits among several Paysafecard casinos worldwide.
Mobile Compatible
Most online casinos with Paysafecard are mobile-friendly, meaning you can sign up and play on the go. Of course, you can also use Paysafecard to fund your casino account from your mobile device with just a few taps.
Qualifies for Paysafecard casino bonuses
Deposits via Paysafecard are usually considered qualifying deposits for a Paysafecard casino bonus and other incentives, offering you a bankroll boost. This is often not the case with numerous other banking methods.
Offered at many online casinos
Paysafecard casinos are quite popular in the UK, and many casinos available to British players accept it as a valid depositing method.
Despite having numerous benefits, Paysafecard also has a few drawbacks it helps to be wary of:
Not available for withdrawals
Unfortunately, you cannot withdraw using Paysafecard at your chosen Paysafecard online casino in most cases. Instead, you will have to rely on a different method, such as bank cards or e-wallets. Make sure you have a plan in place, as you don't want to run into any issues.
Must be purchased online or at a retailer
To deposit funds using Paysafecard, you must purchase the card first, which means visiting a physical location or online site selling Paysafecard. While this step is usually convenient because many retailers and online vendors offer Paysafecard, it can still be an extra step for some who want to deposit extra funds immediately.
Not suited for high rollers
Online casinos with Paysafecard deposits are not suitable for high rollers since you can only spend the amount you initially paid for. That said, you can still refer to the other payment options available at these sites.

How to find the best Paysafecard online casinos:

With so many Paysafecard online casinos popping up regularly, narrowing down the best ones to sign up with can take time and effort. There are numerous online casino Paysafecard offers! That can be remedied, however, if you have a proper list of criteria to follow. The following are some tips you can use to find the best Paysafecard online casinos:
Safety and licensing
Safety is among the most crucial considerations when playing games online, so checking the licensing of any Paysafecard casino you come across is paramount. Such licenses, especially from reputable authorities such as the UKGC, confirm that the casinos comply with strict criteria established by gambling jurisdictions to ensure trustworthiness, safety, and legitimacy.
Games
Checking for game availability and variety is crucial when choosing Paysafecard casinos to sign up with. After all, what use is an online casino when it does not have the types of games you like? For instance, if you love slot games, try to look for a Paysafecard casino with numerous slot games. Similarly, if you love card games, look for casinos with Paysafecard offering a large variety of those.
Support Options
Your chosen casino must easily be contactable if you encounter any issues. The best Paysafecard online casinos provide round-the-clock customer support. Look for casino sites you can contact through live chat, phone, or email. FAQ sections also come in handy for less complicated questions.
Reputation
Before signing up with casinos with Paysafecard, consider going through forums and review sites for information about that casino. Read through reviews to get a better understanding of what the casino has to offer. For a Paysafecard casino to be worth signing up for, it must have a good standing in the industry.

Casinos with Paysafecard FAQ

At Gambleboost, we often receive questions in regard to Paysafecard online casinos. Below are the answers to some of those most commonly asked questions:
Is Paysafecard safe?
Yes. Paysafecard is among the safest options for depositing at casinos since you do not have to disclose your financial information with sites, just your 16-digit PIN.
Do I have to sign up for a MyPaysafe account?
No. Signing up and registering a Paysafe account is entirely optional. You can also just purchase Paysafecard vouchers without registering.
Does Paysafecard count as a credit card?
No. Paysafecard is a prepaid card that can be used for various types of deposits.