| Casino | Bonus | Rating | Free spins | Payment Methods | Providers | Date | |
| --- | --- | --- | --- | --- | --- | --- | --- |
Online Casinos with Loyalty Bonus
Online casinos offer many bonuses and promotions to reward existing clients and attract new players to their platforms. So much focus goes into these promotions, but we at GambleBoost believe every online casino needs to focus more on its loyalty programs.
Loyalty bonuses are a unique feature at online casinos, and we are going to talk a bit more about them and help you understand how you can benefit from this form of bonus. If you are going to dedicate so much time to a specific casino in this competitive world of iGaming, you deserve to be appreciated! Before we dive into the details, our team of experts has done a deep dive and has selected online casinos with the best loyalty programs.
What is a Loyalty Bonus?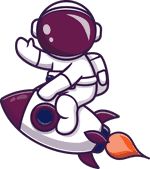 A loyalty bonus is a reward for being a loyal player on a particular casino platform. Usually, these rewards are part of loyalty programs, also known as VIP clubs. Like any other gambling promotion, you must be a registered player to claim VIP rewards.
The type of loyalty bonus that you can claim varies from one casino site to another. Some of the most common ones are:
Extra free spins
Bonus money
Cashback
The potential amount you will receive in rewards will depend on your VIP status. You might already be aware that these programs have several levels. The higher you climb on the scale, the better your rewards will be. Let's say you are participating in a loyalty program and are at Level One. The cashback percentage at this level is 5%. To reach level two, you must collect complimentary points. The cashback percentage increases to 10% as soon as you achieve this level. Therefore you are naturally rewarded for playing at one of your favorite online casinos. Relatively straightforward, casinos reward players who spend more money on their platform. Moreover, operators will likely provide you with a one-time bonus when you climb up on the scale. The type of reward can vary drastically depending on the type of online casino you are playing at. If you are a heavy roller, a name given to those unique players who spend considerable amounts in online casinos, then the reward section could be particularly lucrative.

Complimentary Points and Exchange Rates
CPs are points that you collect and are used to level up in the loyalty program. You must wager real money at the online casino to receive CP's. Bonus funds do not contribute towards receiving these points. Additionally, every online casino has different policies related to the exchange rate. For example, some casinos will provide you with one point for every €100 that you wager.
Additionally, not every casino game contributes equally towards wagering. Online slots usually contribute 100% towards wagering. Table games may contribute 50%. That means that if you play slots online, every €1 you wager is €1 closer to reaching the exchange limit. With table games, every €1 you wager equals €0.50 per the exchange rate.

How can I claim a Loyalty Bonus?
Unlike standard casino bonuses, a loyalty promotion is not always easy to claim or understand. The good thing is that you don't need to make a specific deposit to claim it. However, you will have to wager real money to increase the bonus amounts.
1. Find a casino that offers loyalty bonuses – The first step of the process is finding a reputable online casino that features loyalty bonuses. As we have already addressed, our team of experts has done the hard work for you, so if you choose one of the casinos recommended, you can't go wrong. Make sure that the casino and the bonuses meet your personal preferences. Check the games on which you can use the loyalty bonus, available payment methods, terms and conditions, mobile compatibility, etc. See if the customer support team is responsive and effective. All of these small details can make a huge difference as they can contribute to having a unique experience.
2. Register an account and deposit funds – Once you've found a good operator, you can sign up. In most cases, creating an account will not take more than a few minutes. All you have to do is provide the operator with some basic information about yourself. Once you have successfully registered, pick a payment method and deposit funds. Deposits at these sites are instant, and they usually come without any fees.
3. Enroll in the loyalty program – Some casinos will automatically enroll you in their loyalty program when you deposit funds and wager them for the first time. If not, visit the loyalty program menu and manually register. If you are unsure, you can always contact the customer service team; they will gladly help you.
4. Claim the loyalty bonus – Once you enroll in the program and start leveling up, the casino will transfer the first loyalty bonus to your account. As mentioned earlier, the loyalty bonus will likely increase, depending on your status. Once you claim it, all that is left is to use it on the eligible games.
5. Bonus step: verify your account – You must complete this process to withdraw winnings made with the loyalty bonus. Verification is part of the KYC requirements of the casino itself. Licensed operators are required by law to ensure that their players are genuine and of legal age. KYC prevents fraud and malfunction. When verifying your account, you will likely have to send the following documents to the support team: proof of address, photo of government-issued ID (front and back) or passport, bank account statement or utility bill in your name.

Loyalty Bonus Terms and Conditions
Loyalty bonuses have several terms and conditions that you must meet. The casino can forfeit your bonus funds if you don't do so within the specified timeframe. T&Cs accompany all types of bonuses, so we recommend giving them a quick read. Below, we list and explain a few of the terms you will encounter with this type of reward.
Eligible Games
First and foremost, casinos have eligible games on which you can use the loyalty bonus. For example, if you receive a free spins loyalty bonus, you can only use it on slots. Bonus money is broader in this aspect, but they, too, might face certain restrictions. So, make sure you read which games are at your disposal before claiming the bonus. For some online casinos, it might not be this complicated, and you have free reign to bet on any game you wish.
Maximum Bonus Amount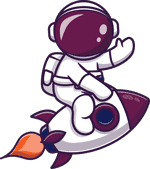 Loyalty bonuses tend to have caps on the maximum reward. The cap may increase depending on your VIP status. One thing that we thought is important to share concerns free spins loyalty offers. If you receive a vast amount of them, you will likely be unable to claim them all at once. Instead, the casino might transfer a certain amount per day.
Validity Period
Like any other promotion, the loyalty bonus will not be in your account forever. Each offer of this type has a specific validity period. If you don't use the bonus and meet the rest of the T&Cs within this timeframe, the casino will forfeit any bonus you might have. When you receive the bonus, please read when it expires if you don't intend to use it immediately.
Wagering Requirements
Finally, you might also encounter wagering requirements when claiming a loyalty bonus. They indicate the amount you must stake at the casino before you can cash out promo winnings. The general rule with them is the lower they are, the better.

Casinos with Loyalty Bonus FAQ
Here are some of the most frequently asked questions we at GambleBoost receive regarding loyalty bonuses:
What's the difference between a loyalty program and a loyalty bonus? 
A loyalty bonus is a part of a loyalty program. Loyalty bonuses are offers that are included in these programs. A loyalty program might feature extra rewards and benefits, depending on your level. These include higher withdrawal limits, faster withdrawals, increased caps on loyalty bonuses, better exchange rates, etc.
Do I need to make a deposit to claim a loyalty bonus? 
Loyalty bonuses do not require you to make a specific deposit. However, they are parts of loyalty programs, which need you to wager real money to participate in them and level up. To wager real money, you must deposit it into your account.
Are loyalty bonuses available at every online casino? 
Unfortunately, not every online casino features loyalty bonuses. Some of them are purely focused on standard deposits and no deposit offers.
Do I need to sign up to claim a loyalty bonus? 
Yes, you must register an account if you want to claim a loyalty bonus and use it on eligible games.