YouTube megastar MrBeast has revealed he could create the "biggest" game show for any streaming service willing to fund him following his latest video that went viral. MrBeast and Beast Games would be the next big thing.
Best known to the audiences as MrBeast, Jimmy Donaldson is a hugely popular YouTuber known for his creative videos, philanthropic efforts, and numerous other ventures. He has gained popularity for taking up arduous challenges and partaking in numerous stunts. In fact, he is regarded by many as a trailblazer in this particular genre of YouTube content.
The American content creator is also no stranger to creating viral videos. Having amassed over 177 million subscribers on YouTube, every video he releases reaches a huge number of people, with some of his videos going mega-viral.
In 2021, he uploaded a game show version of the popular TV series Squid Game, investing millions in his currently most popular video on the platform with over 480 million views.
Recently, he released a video where he had "every country" in the world compete for a grand prize, which also turned out to be an instant hit among his viewers. Overall, it would not be an exaggeration to say MrBeast has mastered the art of content creation, repeatedly smashing records with his uploads.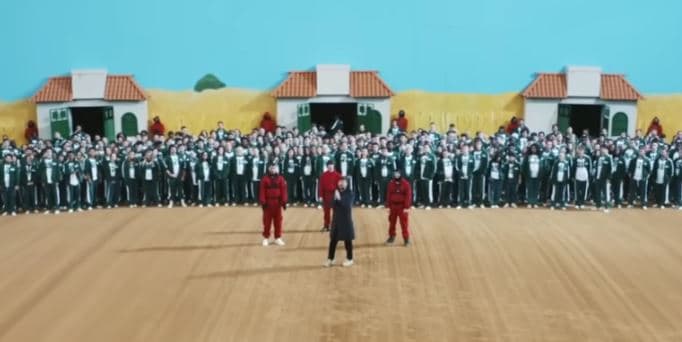 MrBeast's Biggest Video to Date
On August 12, the famed YouTuber teased his "biggest" release to date, his "Every Country On Earth Fights For $250,000!" video, which he had claimed would be even bigger than his Squid Game video.
The video was uploaded on August 19 and immediately proved successful among fans and casual viewers alike. The video includes sports like fencing and soccer and the world-famous MrBeast challenges. The content creator invested around $4 million to create the video, including a gold medal worth $250K.
At the time of writing, the 18-minute video is ranking second on the YouTube trending page, having gained over 71 million views in just around 24 hours.
Mr Beast and Beast Games
The Extreme Olympics video, which sees a MrBeast subscriber from every country in the world compete for a grand prize, has already caused a stir over the internet among fans. The video has further proven the YouTuber's talent to create and host successful game shows.
On social media platform X (formerly Twitter), Zach Pogrob, a fitness and motivational content creator, stated about MrBeast and Beast Games that this could compete with and be bigger than some of the most popular obstacle courses, namely Spartan and Tough Mudder.
In response, MrBeast stated that he could make the biggest game show for any streaming platform, considering they were ready to provide him with the necessary budget.
MrBeast has always shown interest in joining forces with a streaming platform for a series, pitching major platforms like Disney, Netflix, Max, and Peacock to host a game show with the "largest prize" ever in game show history.
Jimmy's post garnered significant attention, with video-sharing platform Rumble also inquiring about his budget.