Kick Gambling Streams vs Twitch – Twitch's Live-streaming platform has helped numerous online streamers and celebs soar to stardom as they stream videos of themselves, often spanning long hours.
The platform has transformed the lives of many and plays an interesting role in how we now digest our content. However, the launch of rival platform Kick has given it a run for its money.
After Amazon bought Twitch in 2014 for $970 million, the platform dominated the US streaming market. The streaming site got increasingly popular during the pandemic, with the number of hours watched seeing a significant increase of 50% between March and April 2020 and 101% YoY. In May 2020, the total number of hours watched per month had reached 1.645 billion.
Twitch's Toughest Challenge
Popular content creators Amouranth and xQc were superstars on Twitch, having amassed nearly 20 million followers on the platform. In June, both streamers quit the platform for more favorable contracts with competitor Kick, known particularly for its laxer policies and rules, specifically in terms of gambling content and advertising.
The creators made the switch to Kick streamers along with various other Twitch streamers despite backlash regarding the personalities the platform has drawn and the alliances with gambling industry influencers and figures. Due to both platforms being the most popular streaming platforms, there have been numerous "Twitch vs. Kick" discussions since Kick launched eight months ago.
Twitch's Unfavorable Pay Structure
Although most Twitch streamers have a 50/50 subscription revenue split with Twitch, the website's most popular streamers have enjoyed more beneficial 70/30 deals. However, the streaming platform was heavily criticized when it announced a reduced revenue split for its popular streamers.
According to Twitch President Dan Clancy, the change would allow the streaming site to cover the expenses of hosting live video and eventually help streamers as well.
The Arrival of Kick Gambling Streams
A rather controversial new streaming platform is luring content creators over with new contracts and, as a result, causing an upheaval in the live-streaming sector. In fact, it is also leading to "Kick vs Twitch" debates among streamers and audiences.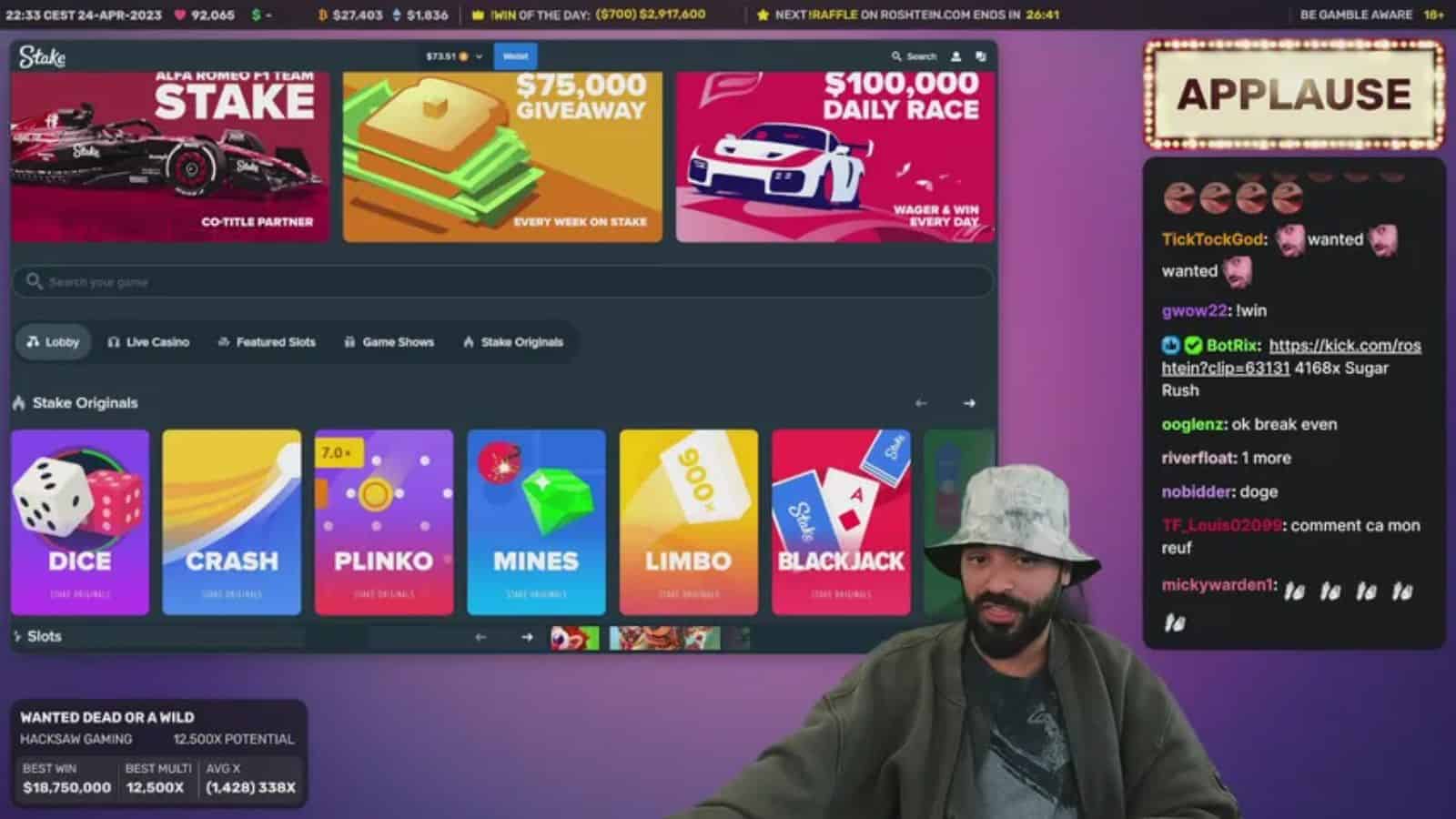 Kick gaming has gained significant traction among streamers and users since its launch in January 2023, leading many to wonder, "Is Kick better than Twitch?"
Stake.com co-founders Bijan Tehrani and Ed Craven, along with popular gamer and gambler  Trainwreckstv, have significantly supported the operation of the new live-streaming platform.
The newly launched live-streaming site offers streamers much more beneficial conditions than Twitch, with an impressive 95/5 split in revenue. A Kick spokesperson referred to the revenue split as a "back-of-napkin math" for creators fed up with giving 50% of their generated revenue to Twitch.
In a post on X (formerly Twitter), Trainwreckstv addressed Twitch, criticizing the platform for building an empire reliant on its streamers' revenues. He then added his input to the overall Kick Twitch debate, praising Kick's creator-friendly policies.
Gambling Content On Kick's Home Page
Former Twitch superstars who left the network for Kick claimed that the new platform allowed them to do things they couldn't do before.
Many streamers, including Ninja and Hikaru Nakamura, have also recently joined Kick, further popularizing the new platform among their followers.
Despite its success, Kick has still faced backlash for allowing casino content to remain on its landing page. In response, representatives of the platform have reassured users that the network would make every effort to reduce viewers' exposure to such content.