Recently, YouTube content creator Brain Christopher, who has a following of over 1.1 million followers across the world, launched his very own slot machine live in Las Vegas.
His slot channel is ranked number 1 on both Facebook and Youtube, with over 5 million unique monthly viewers. This slot machine, called Brian Christopher's Pop'N Pays™ More, was launched at the Plaza Hotel & Casino in Las Vegas.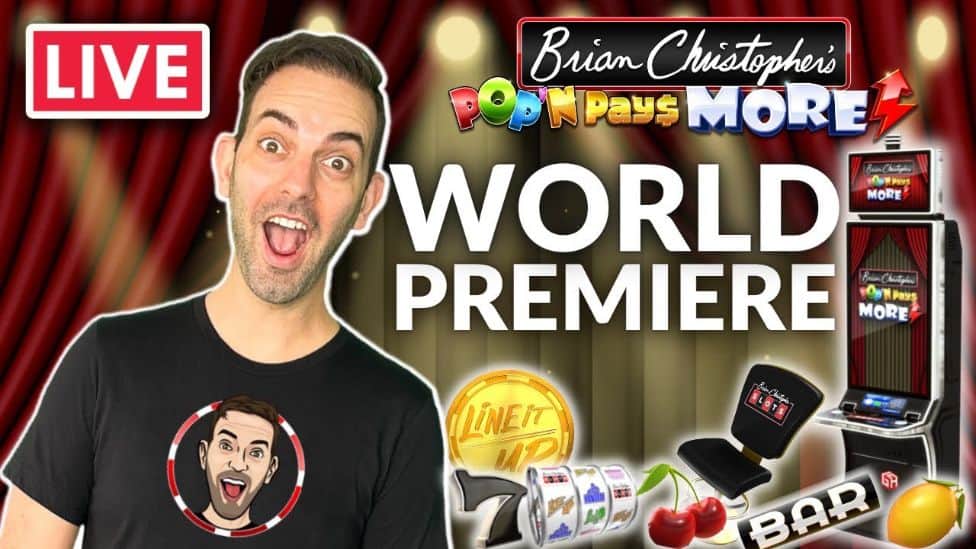 The game was developed and created by the Las Vegas-based company Gaming Arts and was launched at the Palms Casino Resort, and it will also be released at the Agua Caliente Casinos in California.
Gaming Arts COO, Jean Venneman, replied that they were happy to work with Brian Christopher for the first collaboration of this type. He went on to say that the game is as groundbreaking as it is fun, and they are happy to combine their brand with a one-of-a-kind influence such as Mr Christopher.
The Pop'N Pays™ brand is already a massive success across North America, and this collaboration will take the brand to new heights. This slot now comes with expanding reels, with more pops, pays and fun across the reels.
What makes this Pop'N Pays slot special?
The Pop'N Pays™ slot comes with a picture of Brian Christopher as well as his catchphrases and handpicked soundtrack and graphics. Additionally, there are some interesting Easter eggs for those lucky enough to play the slot. Touch Brian's face above the reels, and he will respond. He will call out the progressive jackpots and spur you on when you have a second bonus symbol as well as when you are hoping to hit the third bonus.
In the settings menu, if you click the coin symbol, Brian will tell you some of his classic one-liners. Of course, Brian himself is the Wild symbol, substituting for most of the other symbols in the slot.
Collaboration
When asked to comment, Brian Christoper said,
"For years, my fans have been begging for a Brian Christopher-themed slot machine, and I never imagined that day would actually come! We are confident in its success as our followers have watched our videos over 700 Million times, and they travel long distances to join me at our many casino events across the country. Without them even realising it, they have been letting us know what kinds of features they would like in the game. Pop'N Pays™ has been a favourite of ours, so working with Gaming Arts is a natural fit and one that I know our millions of viewers and fans will love!"
As with any game, just slapping a celebrity face on the game might not be enough to attract more players; however, Gaming Arts have done well in keeping true to the base game. The graphics are great, the gameplay is fun, and there is enough new content to keep most players happy. You can see the care and attention to detail that went into crafting this slot, which will hopefully come to casinos in Europe in the near future as well.