Twitch streaming was once focused on video games only, but that has changed in the past few years. Today, streamers can be found in all sorts of online industries, and that includes slot machines.
Some of the most popular streamers have been accused of giving into the online gambling machine for big bucks. But, in reality, it's selling services to the highest bidder.
Casino streams have grown significantly in 2022, the number of views is stellar. Whether people like it or not, casino streams are here to stay. These are top 6 Twitch casino streamers of the first half of 2022.
XQcOW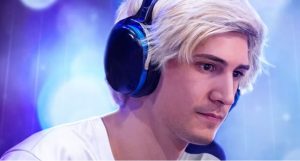 26-year-old streamer XQcOW is from Canada and has nearly 11 million viewers, thanks to his time as a pro Overwatch player. While he still plays and streams the game, lately he's been more active in the casino community, probably because of a juicy deal.
He spins slots on his channel nearly every day, and his average number of viewers is around 35,000 – every day.
He can regularly be seen losing insane amounts of money on slots, including an $800K loss on The Wild Machine on Stake.com – which, however, was caused by a server error.
Twitch followers: 11 million.
Trainwreckstv
Many like to criticize him for picking up the biggest casino streaming deals, but Trainwreck doesn't mind. He's affiliated with Stake.com in a deal he probably signed for millions and is often seen spending thousands of slots in the blink of an eye. He's one of the veterans of the medium and has so far streamed over 2,500 hours on slots since 2015.
Twitch followers: 2 million.
Roshtein
Roshtein may not top XQcOW in terms of viewership, but he's definitely the most influential figure in Twitch casino streaming. The Swedish player has over 950,000 followers and is exclusively focused on slot games.
He's quite the character too, with a larger-than-life persona and notoriously controversial statements. Roshtein is also famous for his high stakes bets and has so far secured partnerships with several major casinos.
Twitch followers: 1 million.
MoE_tv
If there's one streamer who's close to Roshtein in viewership and popularity, it would be MoE_tv. He has nearly 900,000 followers and thousands of people tune in to his casino streams every day. He's a former CS:GO pro, and while his slots streams are less popular than his Counter Strike streams, he is still one of the most successful slot streamers on the web nowadays.
Twitch followers: 887k.
Tyceno
Tyceno likes to switch between video and slot games. He has over 625,000 followers and is affiliated with Roobet for casino content. While he's mostly popular for his 2K video game streams, he has had plenty of success streaming his slot sessions too. With an average number of viewers over 3,000, he's a pretty big casino streamer whose popularity will only go up.
Twitch followers: 626k.
DeuceAce
DeuceAce is a childhood friend of Roshtein, so it's fairly obvious who his idol is. While he's not as successful as his buddy on Twitch, in just over two years of Twitch casino streams, he has still gained a sizeable fanbase.
The Swedish player has over 215,000 followers and over 5,000 live viewers on average. He's known for his lively persona and fun streams. His standout moment was hitting €129,122 on Pragmatic Play's Dog House, which is nothing to sneeze at.
Twitch followers: 248k.