TrainWrecksTV and Roshtein have shown prowess and football betting skills, and both of them scored huge payouts.
The World Cup is a great time for football fans and bettors alike. Most of us might fancy betting 10 Euros here and there to add a bit of spice to a game. Some notable streamers, though, are placing substantial sums on the world's biggest sporting event, and you won't believe the nature of some of these bets.
For some insight, gambling streamers broadcast their activities live to audiences while interacting and chatting with them. YouTube Live and Twitch streaming platforms have become a significant part of pop entertainment.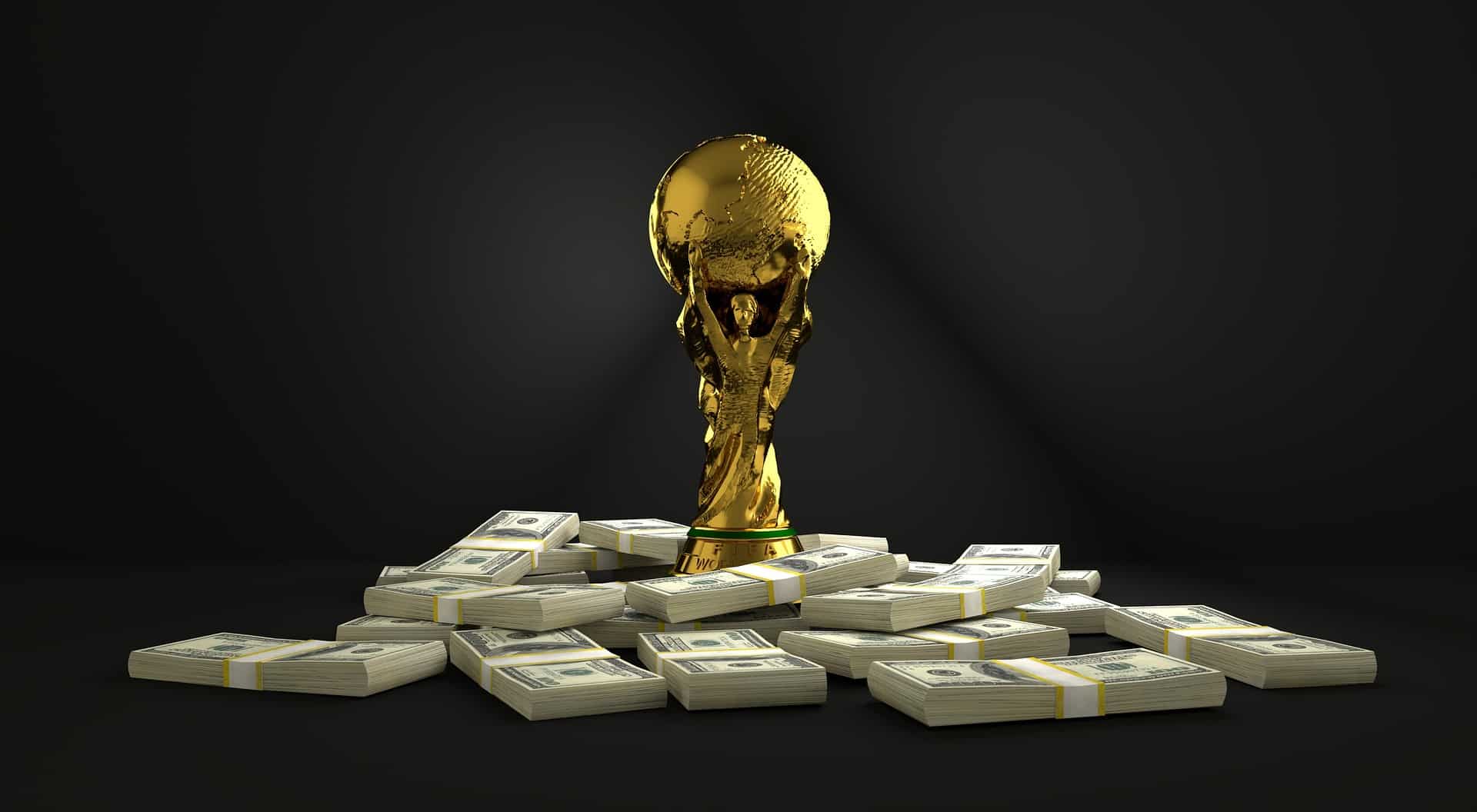 Twitch is a popular streaming platform that houses roughly 150 gambling channels, most particularly slot machine gambling.
That said, a few shocks have resulted in some streamers making an insane amount of money from individual bets.
Trainwreckstv's Crazy Coup
Famous Twitch streamer Tyler Faraz Niknam, better known as Trainwreckstv, won an astonishing $1.5 million for correctly predicting four World Cup game results. This included Saudi Arabia's 2-1 win against Argentina, which seemed like an outlandish prediction at the time. In fact, many were quick to tell him that he just threw his money away.
The streamer, who has more than two million followers on Twitch, placed a $25,000 four-fold accumulator bet during the tournament's first week in Qatar.
His following selections were just as chancy and involved him predicting draws between Mexico versus Poland and Denmark versus Tunisia. When Poland's Robert Lewandowski missed a penalty, it really looked like this bet might be on.
Trainwreck's winning streak continued with yet another accurate prediction: France beat Australia 4-1, despite Australia taking the lead earlier in the game. Despite the comeback, this was, without doubt, Trainwreck's safest selection.
Although the streamer had pondered to cash out his winnings early on, he ultimately decided to wait out all the matches, winning a large sum as a result.
After Twitch announced its ban on streaming gambling content such as slots, roulette, dice games, etc., Trainwreckstv turned to sports betting, which thankfully has not been met with such tight restrictions.
He was among the first streamers to call out Twitch for imposing the ban. According to him, the prohibition should have fallen on those promoting a "false reality" instead of gambling itself. In fact, the streamer often opts to show his losses in his live streams instead of hiding them.
Trainwrecks has been among the top-earning slot game Twitch streamers for some years now, contending for first place with fellow star Roshtein.
Roshtein's Bets
Roshtein, mainly known as a high-roller in the slot game community, also re-emerged after a month of inactivity to join in on the World Cup 2022 craze. The streamer took to Twitter on November 22 to share his $641K payday from a World Cup parlay bet.
One of his most recent wagers was a parlay with four sections from World Cup group matches with a stake of $100K. He stood the chance of a $2.3 million return with the odds set at 24/1. After an unexpected turn of events, Argentina lost to Saudi Arabia, costing Roshtein his bet.
The streamer has been sharing his tickets with the community on social media. Besides sharing his daily picks with the community, Roshtein has organized a World Cup Qatar 2022 Guessing Game on his site with a $100.000 prize pool.