Amouranth, a well-known female Twitch streamer, has announced that she will be starting Shush Club. Not only that, but the American live streamer Ludwig broke his viewership record, and a group of live streamers has had an amazing week by winning online casino rewards.
Streamers have once again shown that they are not shy about leaving their mark on the world.
Amouranth Is Planning to Launch Her Own "Adult NFT Marketplace"
Amouranth, the second biggest female streamer on Twitch, has recently announced that she plans to take on the popular platform OnlyFans by launching her own "adult NFT marketplace" called Shush Club.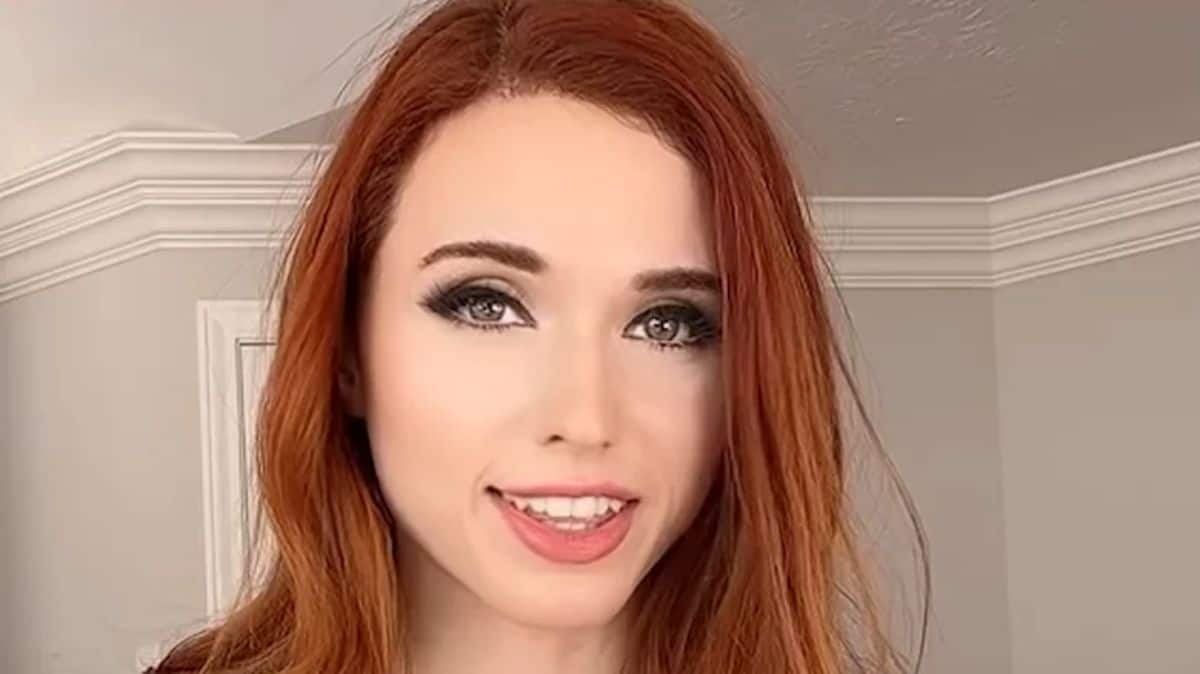 She revealed that she is super excited to work with Shush Club on their online content platform. On her Twitter account, she also noted that the platform will offer instant payouts as well as a marketing portal that connects content creators with advertising deals and partnered marketing.
Shush Club is described as a blockchain-powered platform that acts as an alternative to well-known contemporary content platforms. It will empower creators and their fans by providing them access to highly profitable marketing and investment options in a secure and efficient environment.
Unlike traditional content sites that are dominating the field, the fans of Shush Club can purchase content with native crypto and protect their personal data as well as avoid additional card fees.
Amouranth is currently listed as a Brand Advisor by Shush Club, where her duty will be to actively promote the platform across social media and act as an advisor to Shush Club's team.
Ludwig Breaks His Personal Livestream Viewership Record While Dream Reveals His Face
Ludwig, an American live streamer, will forever remember October the 2nd 2022, as that was the day he broke his personal live stream viewership record.
During his watch party stream where he and the fans waited for Dream to reveal his face, Ludwig's viewers asked him to take a look at the number of current live stream viewers. Ludwig then opened the stream and saw that 150,000 people were watching his channel.
This broke his previous record of 145,000 people, which took him 6 months and around $750,000 to accomplish.
The whole fuss, as we mentioned above, was about Dream revealing his face after 8 years after creating his YouTube channel, where the popular Minecraft content creator made sure to remain behind a mask.
Dream also revealed that the reason behind showing up to the world was that he wanted to start doing things in the real world and meet creators in person.
Classybeef Weekly Recap
Classybeef, a group of live streamers and online slot gamers, had yet another amazing week filled with many amazing rewards won on the online slots at Stake Casino.
On the Hand of Anubis slot game from Hacksaw Gaming, two members of Classybeef managed to win a stunning sum of 911,600 coins. Another massive win was hit on the Double Rainbow slot from Hacksaw Gaming, where one of the members won 1,202,300 coins.
The same member was again lucky on the Sugar Rush slot from Pragmatic Play where he end the gaming session with a massive win of 1,702,975 coins.
And last but not least, two members of Classybeef managed to win 3,600,000 coins on the Gladiator Legends slot from Hacksaw Gaming.