On the 9th March, Roshtein, the longest active slot streamer took to Twitch to do what he does best, stream himself playing high stake slots.
This was a significant moment for us streaming fans as for the past few months, he has spent most of his streaming hours on Kick. A new streaming platform which has caused quite the buzz among the streaming community. 
Roshteins move to this new platform was triggered by the new regulations imposed by Twitch that prohibited particular gambling streams. The gambler with over one million Twitch followers has been using his Twitch stream far less recently and as you can see from his Twitter page he only now advertises his streams that will take place on Kick.
Is Kick.com an extension of stake.com?
The largest crypto gambling site in the world stake.com have been doing huge business recently. A formula one contract worth $100 million and having rapper superstar Drake associated with them should give some indication to just how big they have become in such a short space of time.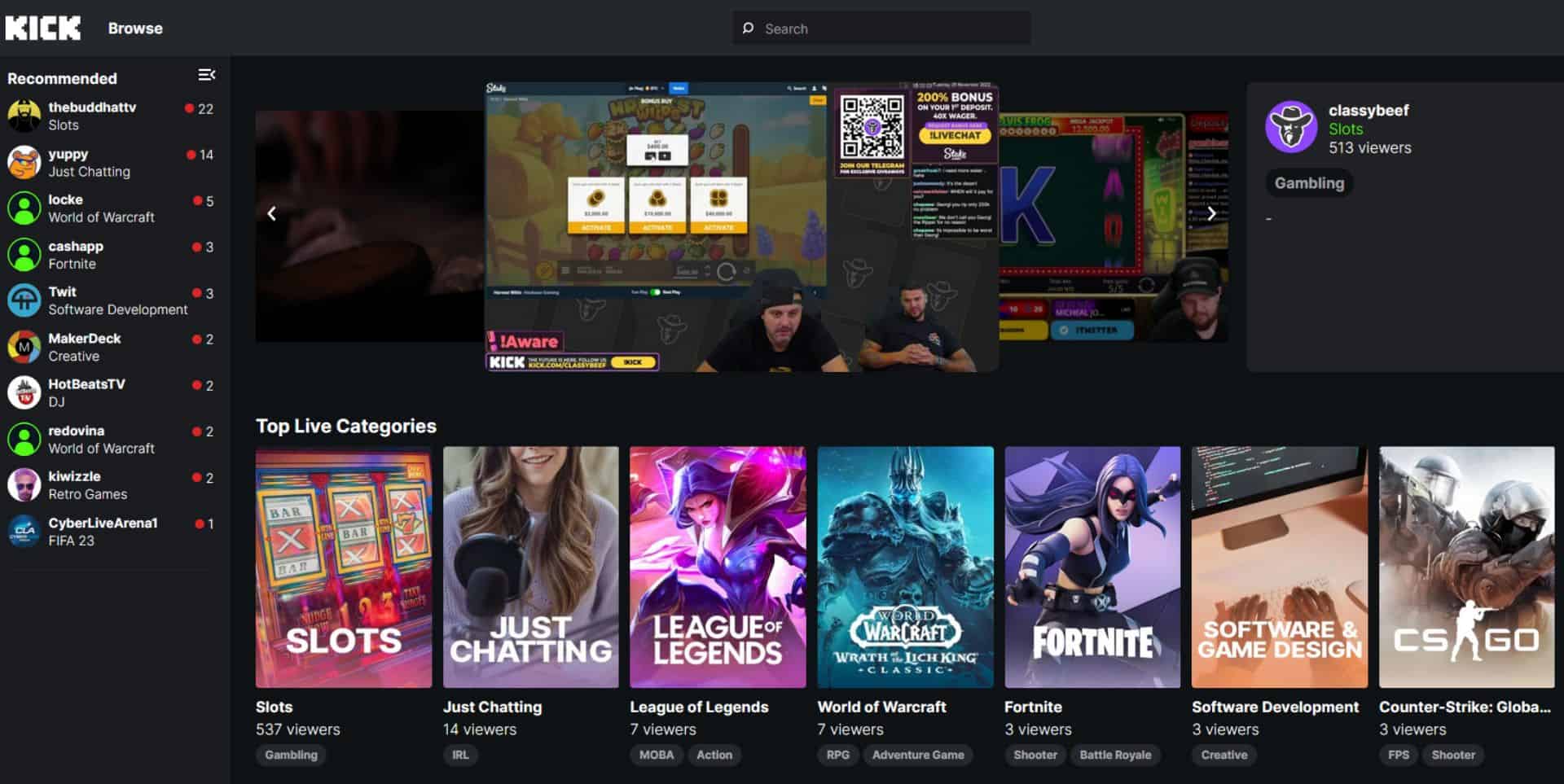 Stake.com understandably recognises the influence of gambling streamers like Roshtein and have decided to sponsor many of the most high profile streamers to help promote their product. Since Twitch used to the obvious place to go a new home needed to be found so they could get their word out in the loudest and best way possible.
Kick.com obviously saw potential and effectively have a partnership with the crypto online casino. Roshtein streams games from Stake.com and his influence on people turning towards gambling with crypto cannot be underestimated.
Having such a tight relationship with one online casino though can potentially cause a decline in quality content for all streamers since creators will be at the mercy to the desires of stake.com. Some viewers are suggesting that the content will quickly become stale as they are forced to play at one site due to thier contract.
This won't be a concern for many since stake.com don't exactly have a shortage of slots but it is something to think about.
Will Roshtein Eventually Move Away From Twitch?
Roshtein has made his name on Twitch and since he has one million followers on the platfrom I can't imagine he was ever desperately looking for new alternatives but October 2022, changed everything for streamers like Roshtein. 
Kick has come along as the new boys in town and what they have to offer makes so much sense. The 95% share of the revenue is a massive factor since streamers can now partake in considerably less streams than they would on Twitch for the same amount of money.
Therefore if Roshtein and streamers of his ilk continue to build their platform on Kick it could be very possible that gambling streams of any nature will not be appearing on Twitch in the future. 
Having said all of this the Amazon owned Twitch currently has 188 million viewers who view their content on a monthly basis. Therefore streamers like Roshtein will be very wary of cutting all ties from the network until they know they are 100% onto a winning formula.