Ever asked yourself how to win a slots tournament? – Casino enthusiasts tend to be highly attracted to slot games since they offer great excitement and require no expertise to play.
The upsurge of slot game popularity in the eighties also resulted in the proliferation of slot tournaments. In fact, many slots tournaments online exist today, enabling slot players to participate and try their luck from the comfort of their homes.
That said, you might be reading this now and are wondering, "How does a slot tournament work?" after all, most people know how to play on slot machines, but slot tournaments, on the other hand, are not as popular. "How do I play slot tournaments?" "How can I practice for a slot tournament?" and most importantly, "How to win a slot tournament?" This article answers all these queries and more.
What is a Slot Tournament?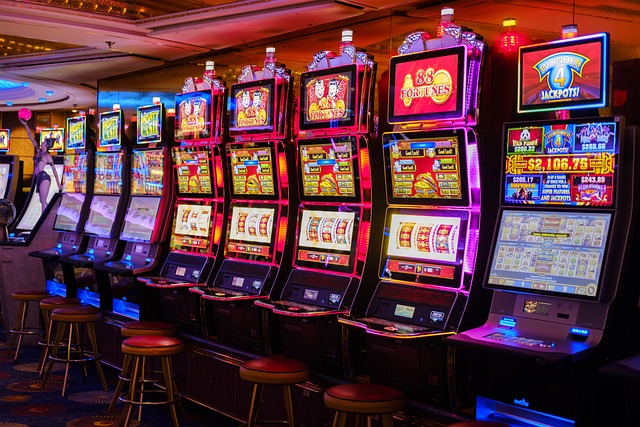 A casino slot tournament is a social event where players compete against each other in slot machine games. Although this is an opportunity to show off your slot strategies, no such skill is involved.
The overall objective of a slot tournament is to gain as many points as possible within a specified amount of time and a certain amount of credits to come out as the winner.
The tournament winner is usually awarded a cash prize or other rewards based on the rules and regulations of the tournament in question.
How to Join a Slot Tournament
For those wondering how to get invited to slot tournaments, the first step is to look for a casino offering slot tournaments. For instance, the Borgata slot tournament and the Soaring Eagle VIP slot tournament. The next step is to sign up with a casino, which involves providing a few personal details and choosing a username and password.
Once you have created an account with your chosen online casino, navigate to its tournaments section, where you will usually find a list of upcoming tournaments. Select the tournament you want to partake in and click "register." You will usually be asked to pay an entry fee, but free slots tournaments where players can win real money also exist.
After registering for a tournament, you will be given credits to use. The objective is to accumulate as many points as possible within a set amount of time while playing with these credits. Keep checking the leaderboard to see your performance in the tournament. As noted earlier, the winner will be the player with the most points when the tournament ends.
Remember to read your chosen tournament's terms and conditions before registering to ensure you understand what to expect.
Slot Tournament Tips
To begin, having a clear-cut slot tournament strategy is crucial because, although a significant amount of luck is involved, how you choose to play can also affect your performance. Below are some helpful tips for playing slots typically used by professionals to get the most out of your tournament experience.
By the way, the biggest win at at slot machine is still the $40 million jackpot hit 20 years ago at the Excalibur in Las Vegas.
Choose the Right Slot Tournament
When participating in slots tournaments online, it is crucial to select the right event based on your preferences and style. Some slot tournaments may have higher entry charges but also provide more substantial prizes, while others may have lower stakes but a greater number of contestants. Note that casinos also offer online slots tournaments for free.
Look for tournaments that align with your skill level and budget. In addition, pay close attention to the rules, including the time duration, the number of spins allowed, and any special features that may be accessible during the slot tournament.
Familiarize Yourself With the Featured Game
Before registering for a tournament, take your time to familiarize yourself with the specific slot machine that will be featured in the competition. Each game has its unique paylines, bonus features, and mechanics.
You must first get used to the game, and playing the demo version is a smart move before getting involved in the real action of betting real money. Understanding the game's rules and paytable will give you an edge during the tournament, as you will know which symbols are worth prioritizing and how the bonus rounds function.
Practising via demo mode will also help you understand the game's potential payout frequency and volatility and win a slots tournament.
Establish an Effective Budget
Effective bankroll management is vital in slot tournaments to ensure you have sufficient funds available to compete until the end. Establish a practical budget for the tournament entry fee and strictly avoid straying from it. Try not to spend more than you can afford, as chasing losses can lead to dire consequences.
Moreover, try implementing what is referred to as a "stop loss" strategy, where you quit participating in the tournament if your losses reach a predefined limit. On the other hand, if you are doing well, consider employing a "winning goal" to help you figure out when it is time to cash out your profits.
Prioritize Efficiency and Speed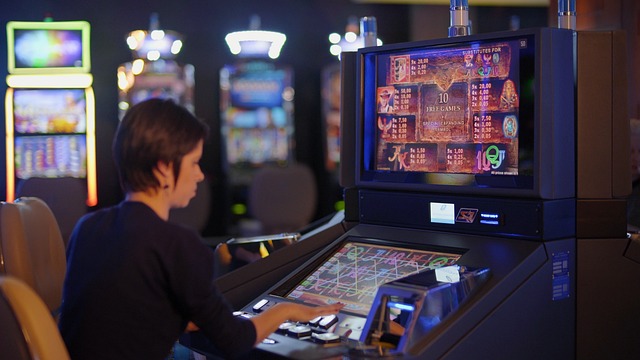 Remember that time is of the essence when it comes to slot tournaments, and you must utilize every second. Focus on efficiency and speed when playing because the number of spins you can obtain within the set time will impact your final score significantly.
Try to avoid fixating on each individual win and concentrate on getting in as many spins as possible. Know that credits left unused at the end of the slot tournament will not add to your final score. Therefore, it is crucial to use every single credit available.
Focus on the Leaderboard
Frequently check the leaderboard throughout the tournament to evaluate your progress and determine your position compared to other contestants. Knowing your rank can help you adjust your slot tournament strategy accordingly.
If you find yourself falling behind, consider increasing your speed and take more (viable) risks. On the contrary, try adopting a more cautious approach to maintain your position if you are leading.
You can always find answers to more questions if you consult our Wiki.
Stay Calm
It is easy to get emotional during a casino slot tournament's thrill, which can often lead to mistakes. That said, remaining calm is crucial to making informed decisions. Avoid getting overly aggressive or chasing losses while playing.
Stay true to your preset strategy, and keep in mind that slot tournaments are supposed to be fun. Therefore, it is crucial to keep a positive attitude throughout the competition.
Slots Tournament FAQs
At GambleBoost, we receive quite a few questions regarding slot tournaments. Below are some of the most frequently asked questions on how to win a slots tournament.
What is a slot tournament?
A slot tournament is a social event involving players competing against each other in slot machines. The objective is to gain as many points as possible within a set period and a certain number of credits.
How do I join a slots tournament?
Start by looking for a reputable casino offering slot tournaments and register. Navigate to its tournaments page and choose the tournament you want to participate in. Click "register," pay an entry fee if necessary, and you will be granted credits to use.
Can I win real money playing a slots tournament?
Yes. The tournament winner is typically offered a cash prize or other rewards depending on the rules of the tournament in question.
Do I need to be an expert to win in a slot tournament?
No, slot games are purely based on chance; hence, no such skill is involved in playing a slot tournament. That said, having a proper strategy is vital because how you choose to play also affects your overall performance.
How much can I win in a slot tournament?
The prize amounts essentially vary based on the style and prize pool of the tournament. Every player is offered an equal chance to win regardless of their level.