Adin Ross has apologized to his viewers, admitting to (not for the first time) slipping up in his quest to stay sober. In a candid talk about his ongoing struggles with alcohol and lean, he pledged to undergo a significant transformation in the coming month. Acknowledging where he has gone wrong but outlining his desire to put things right, Ross's comment section largely supported the young influencer.
Adin Ross, a prominent American streamer, commands a substantial online fan base, counting nearly four million subscribers on YouTube and close to 700,000 on Kick, a platform he joined earlier this year.
No stranger to controversy, the influencer has been subject to much criticism throughout the years, most notably for his gambling streams and the apparent friendship he developed with the world's most famous man Andrew Tate.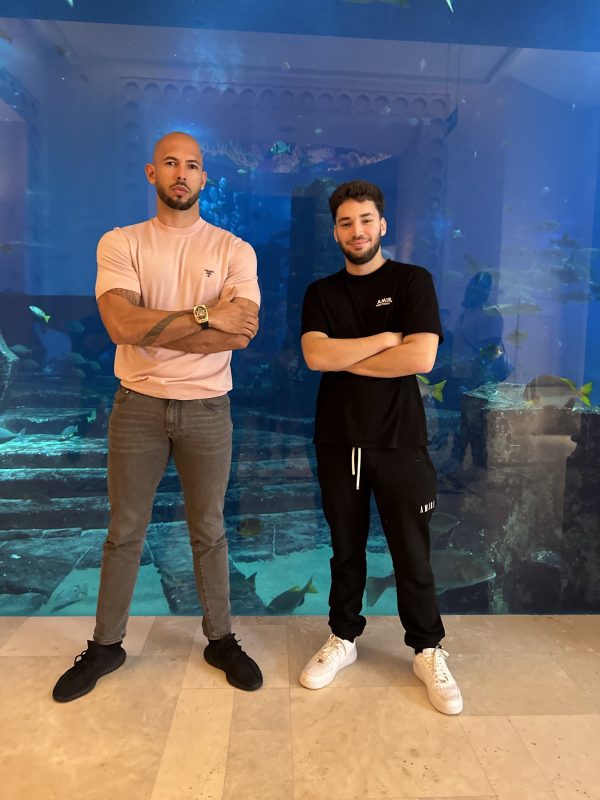 Adin Ross Has Always Been Open With his Misuse of Alcohol and Drugs
Over the years, Ross has always remained very transparent with his audience regarding his battles with "addiction." In 2019, he made a pledge to abstain from marijuana and subsequently embraced a sober way of life, relinquishing alcohol and even adopting celibacy.
Nevertheless, the path hasn't always been smooth. In January 2023, Ross acknowledged that he partook in a weekend of drinking. In a similar vein, in September, he broke his sobriety once more and subsequently issued an apology to his audience, vowing to undergo a personal transformation within the coming month.
"I picked up a pint, straight up, and I poured up, and I shouldn't have done that, and I did that back-to-back days," Ross confessed. The influential streamer claims to have gained significant weight quickly due to excessive drinking and a self-confessed lean addiction.
"I fell down again, and I let addiction get to me," Ross said. "But on stream today, I would like to pour out the rest of my [drinks]."
Nermin Cheesur Interupts Stream
Nermin 'Cheesur', another Kick streamer, interrupted the stream to tell Ross that he was less than impressed by his decision. An odd position to take when someone is pouring their heart out about their addiction.
"Don't pour it out; let me grab it. I'm not going to drink it, just let me grab it," viewers could hear Cheesur say while on loudspeaker.
Ross then announced to his audience that it was actually Cheesur who had been selling him the services. Cheesur replied, "Yeah, I made money off you, I don't give a f***. Die." Words that shocked everyone!
After the call, Ross said, "I texted Cheesur last night, 'I want to sip [lean], let's pour up.' He was like, 'Sure, let's do it,' I said, 'F*** you, Cheesur , that's why you're a loser, you're going to be homeless in a year. I'm not sipping that s*** you f****** devil.'"
Ross proceeded to inform the audience that he wasn't looking for sympathy and was resolute in his commitment to rebound and undergo a personal "transformation" within the upcoming month. He made a solemn pledge to abstain from alcohol, lean, and unhealthy food, all of which he openly acknowledged having struggled with in the past.
"I apologize to myself and my community," Ross said. "I understand what that s*** could do; it's not worth it, I have got to be better for you guys, and I have got to be better for myself."