What looked like it could end xQc's career yesterday now led to Adept Banned by Twitch.
The Twitch streamer was handed a sudden suspension on the platform in a surprising turn of events. The penalty came shortly after her recent controversy involving comments she made about her ex-partner, xQc. A long-running feud between the once-lovers that increases in its toxicity by the day, or shall we say by the post?
Why Was Adept Banned by Twitch?
The exact reasons for Adept's ban are yet to be made public. We have also searched to see if she has responded to her imposed ban, and we can confirm she has yet to do so. There are some rumors circulating that she went live and started sharing direct messages without permission. We must stress, though, that this is yet to be confirmed.
Who is Adept?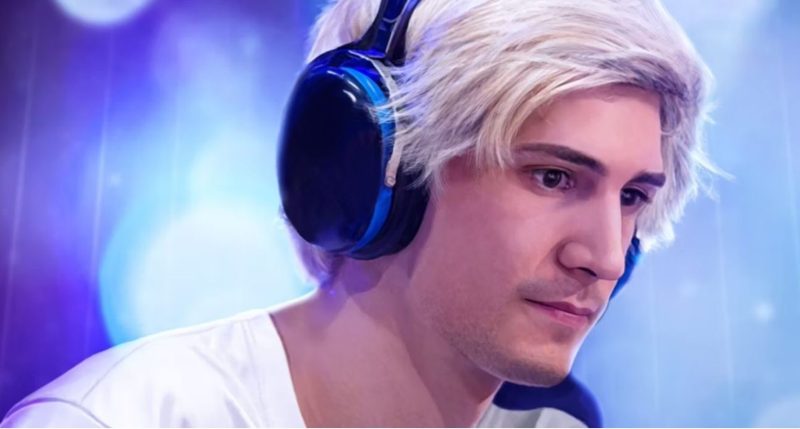 Although Adept has established herself as a successful content creator in her own regard, many also recognize her as the former partner of fellow streamer xQc.
Despite their lengthy relationship, it came to an end in 2022, and since then, both have gradually started sharing the reasons behind their breakup.
In March, xQc elaborated on their split, revealing that he had been faced with a difficult decision to choose between his "family" and his former partner.
xQc then disclosed that he ultimately made the choice to prioritize his family. It is unclear why he felt he had this ultimatum, but through several streams, he has implied there was a rift between Adept and his family.
We actually brought you the news on Monday of how Adept took to X (Twitter) to post a series of screenshots suggesting that xQc used his influence and wealth to try and convince a Twitch moderator to have sex with him. xQc responded to these allegations; you can read more about this story here.
Only time will reveal the exact cause of Adept's ban and the length of its enforcement. For the sake of both of these ex-lovers' mental health, it wouldn't be a bad idea to take some time to reflect on why they are deciding to air the dirty laundry in public. xQc did reveal on Sunday that he simply 'doesn't care anymore', indicating strongly that he wants to move on from this drama. On the other hand, Adept doesn't share this desire to move on if her recent behavior is anything to go by.
Kick?
It also came to our minds that when we usually write a story about someone being banned on Twitch, we think about when Kick will step in and offer them a contract. In this scenario, though, xQc is one of their biggest paid streamers, and we can't imagine he would be too keen to see Adept turn up on the platform he made his lucrative move to.
Presuming Adept didn't partake in anything too extreme, we expect her to be streaming again on Twitch very soon. However, we have a morbid curiosity as to how her feud with xQc will end. Hopefully, in a more civilized manner.