There are messy breakups, and then there is whatever is going on between xQc and Adept. Adept accuses xQc of paying money to Twitch mods for sex.
We could describe their fallout as being toxic, but we don't want Toxic to write us a strongly worded email informing us they will be suing us for defamation of character. Things have taken a turn for the even uglier this past weekend as Adept is now accusing xQc, one of the most popular streamers on the planet, of paying a Twitch moderator to have sex with him.
In a series of Instagram stories, Adept posted screenshots of an alleged conversation that occurred on Discord. As you can tell from the two posts below, she didn't exactly hold back her feelings about her ex-lover's apparent choices.
Any streamers out there that are desperate enough to have sex with their head moderators when they're lonely…don't talk about it with them over Discord," In another post, she said, "Peaching about life "choices" when you choose to pay your mod thousands to f**k you?"
xQc Responds to Adepts Claims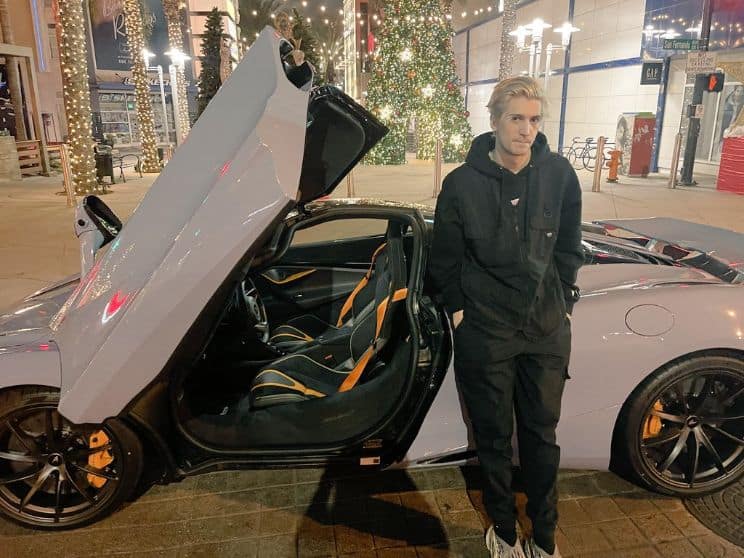 xQc on Sunday addressed these claims and told his viewers that over 700 photos have been taken from his phone.
He didn't directly imply that his ex-lover was responsible for this but is certain this is how she was able to get hold of such screenshots.
He also claims that he noticed an album on his phone that he didn't recognize the title of.
According to him, he checked the phone and could see over 700 superimposed images of conversations he has had on outlets such as Discord.
I don't know about you, but that is enough to make anyone paranoid if true.
Adept Accuses xQc of Paying Money
They say you should never air your dirty laundry, but xQc and Adept have well and truly dropped this adage. Take two deep breaths because I am about to summarise their relationship and breakup.
In 2020, they started streaming together, claiming they were just roommates. Their behavior, however, suggested otherwise, and they eventually admitted to being in a committed relationship. Due to their popularity, many viewers became invested in their relationship, and for what it is worth, they actually appeared to make a pretty good couple.
After news of their breakup emerged, Adept accused xQc of cheating, and xQc has accused Adept of stealing his $300k Mclaren, but on top of that, it appears they might have been married between the years of 2020-2022.
A divorce could lead to Adept receiving up to 50% of his net worth. But get this xQc claims the two were actually never married.
If you were being cynical, you could make the logical argument that this drama doesn't do any harm to increased viewership. This would be accurate, but the drama, in our opinion, is very real. xQc is one of the most popular streamers in the world, receiving an insane contract from Kick.com.
It is clear that he wants to move on from this part of his life, but the drama keeps coming his way. There are apparently injunctions in place that prohibit xQc from talking about the divorce or non-divorce publically. Complicated, I know.