The COVID-19 pandemic in 2020 caused Twitch's user base and content creators to rise as people were compelled to stay indoors.
Twitch, a live-streaming platform, facilitated user interaction and attained remarkable success beyond its established identity as a gaming website. This platform offers various entertainment options, including music, art, and even talk shows.
In the first quarter of 2021, Twitch experienced a substantial decrease in its user base and in the number of hours, people spent watching content. While this may be attributed to the relaxation of lockdown measures in early 2021, it is evident that the platform has also lost numerous content creators, contributing to the decline.
Why Have Some Content Creators Suddenly Departed From The Platform?
The primary reason behind the decline in Twitch's user base could be attributed to the bans imposed on several top streamers, which could be described as unjustified.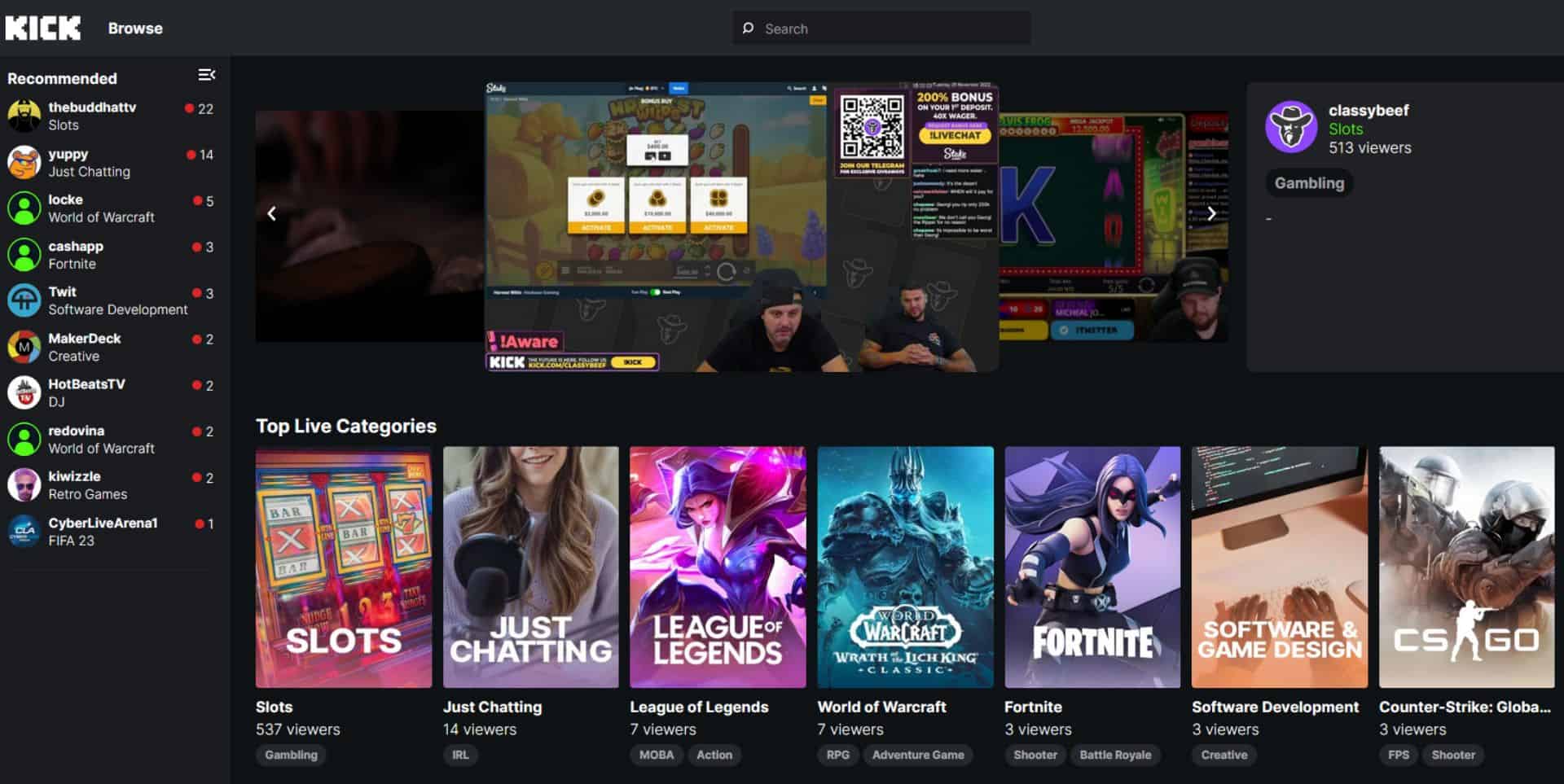 Adin Ross, a 22-year-old American streamer with over seven million followers, is a good example of this.
He was banned eight times and subsequently decided to quit the platform and move on to the up-and-coming streaming platform Kick.
In one of his recent videos, he stated,
"I will continue streaming on Twitch if that is what my viewers want. However, I will be using other platforms like Kick to engage in activities such as watching live sports and movies and making prank phone calls."
In 2020, despite signing a multi-million dollar contract with Twitch only a few months earlier, Dr Disrespect was another streamer who found himself on the wrong side of Twitch's discipline.
The situation became even more questionable as neither Twitch nor Dr Disrespect disclosed the official reason behind the ban. At the time of his ban, Dr Disrespect had four million followers.
Recent Policy Changes Have Upset Several Streamers
Due to a recent policy change, content creators face challenges joining and promoting themselves on Twitch. According to the platform's official blog post, they have introduced a new revenue-sharing model, replacing the previous 70/30 subscription split with a new 50/50 split. This has made many content creators feel outraged, including RekItRaven, a prominent streamer and content creator.
RekItRaven criticised the new policy, stating, "Twitch is no longer creator-focused; it is business-focused." She further added,
"There needs to be a balance. I understand it cannot solely focus on creators because that could harm the business, but there should be more give and take."
Due to the situation, numerous streamers have begun exploring alternative platforms, such as YouTube, which provides a subscription revenue model of over 70/30. Other emerging platforms, such as Kick, have also become popular, offering up to 95% of the total revenue.
Will Twitch Ever Hit Those Heights Again?
Twitch may encounter new challenges or achieve new heights. However, it will likely maintain a significant role in the realm of live streaming and online gaming as it is still the most popular streaming platform.
Additionally, it's worth noting that despite facing challenges such as harassment and hate speech on their platform, Twitch has taken a firm stance against such cases, which has played a crucial role in drawing and keeping users on the platform.