Welcome to the eerie domain of Holidays Joker Halloween slot, a spine-chilling creation by Spinomenal.
This online slot invites you to embark on a Halloween-themed adventure like no other. Take in the game's unsettling atmosphere as you immerse yourself in its dark, eerie visuals and accompanying spine-tingling sound effects.
This slot promises an unparalleled Halloween-themed adventure. As you spin the reels, the dark and foreboding visuals cast an unsettling spell, while haunting sound effects add a layer of macabre ambiance.
Holidays Joker Halloween Slot Visual and Sound
Holidays Joker Halloween envelops players in a chilling atmosphere featuring dark purple backgrounds, ominous trees, and a haunting crescent moon. The game's design and visuals evoke a Gothic and eerie ambiance, perfectly capturing the essence of Halloween.
In terms of sound, the game employs mysterious and eerie audio effects, enhancing the overall gaming experience. The dark purple backdrop, creepy trees, and the prominent crescent moon in the night sky all contribute to the game's captivating Halloween theme.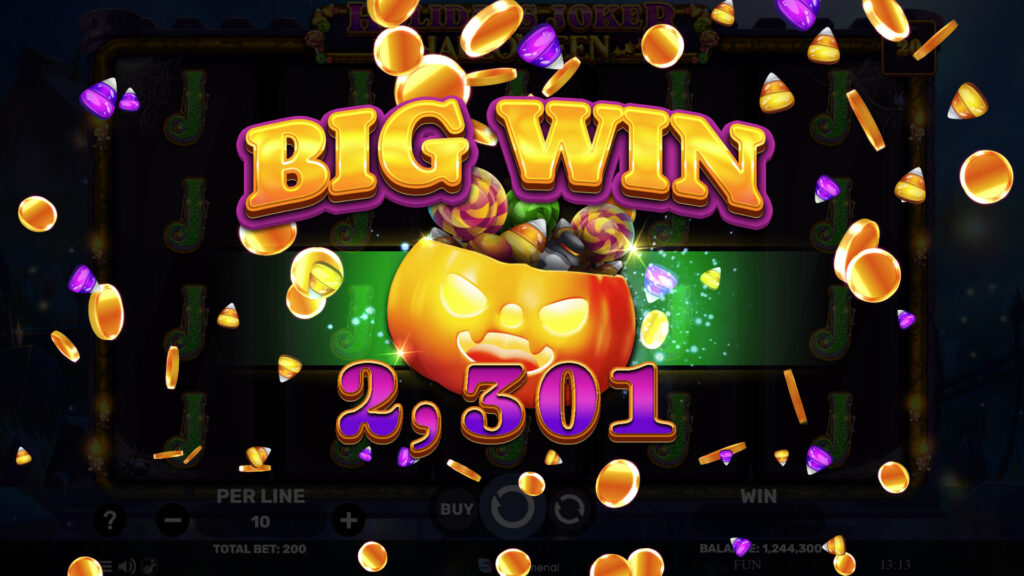 Game Mechanics
Players can experience enticing gameplay with balanced high volatility. It ensures each spin is a thrilling encounter, delivering both frequent modest wins and the possibility of colossal jackpots up to 3,000 times your bet.
You can start your spinning journey on these 5×4 reels, transporting yourself to enchanting realms overflowing with treasure. Brace yourself for a whirlwind of adventure, excitement, and unimaginable rewards waiting to be claimed across 20 paylines.
Unique Features and Bonuses
Trigger free spins by landing three or more scatter symbols, with the potential to win up to 50 free spins. Stacked wild symbols can appear during free spins, boosting your chances of big wins. For those seeking immediate thrills, the"Buy Bonus" feature allows you to purchase free spins.
Play Holidays Joker Halloween Slot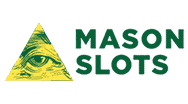 You can play this slot now at our trusted partner MasonSlots. Just click on the image.