Bee Hives, Megaways, Striking Hot 5, and a 1.5 million jackpot – that's what's going down this week.
We have picked out a few new slots releases that we believe will be great additions to anyone's slot life as well as provide you with some small background on these games. There is also news of a huge jackpot payout announced by Dream Drop.
Bee Hive Bonanza
The first of these slots is Bee Hive Bonanza, this game is brought to us by the very reputable NetEnt. Although bees might be best-known for their stinging power they are actually remarkable creatures who deserve a lot of love.
They are indeed the only insect that produces food for human consumption and for some reason that I can't quite put my finger on, seeing bees appear in the graphics of an excellent old-fashioned slot game always looks great which is why this concept keeps getting recycled.
As for the game itself, it has a healthy RTP of 96.09% and can be played on a desktop, tablet or mobile device. The game occurs on a 5×5 grid and contains many cool and interesting features such as Avalanches, Money Bee cash collects, and free spins with a progressive multiplier.
BTG'S MAX MEGAWAYS
Another game we predict all slot lovers will be on board with is BTG's MAX MEGAWAYS. This six-reel slot has over 100,000 potential different ways a player can win. Critics are absolutely raving about this game with Big Win Board giving the game 9 out of 10 stars while many other critics are calling this their game of the year.
The CEO of BTG Nik Robinson recently talked about how they wanted this game to cause a real stir in the market which can help explain why the game is action-packed and full of cool and exciting features.
Striking Hot 5
This new game played across 5×3 reels looks set to be another classic brought to us by Pragmatic Play. A great game for traditional slot fans as you will see famous symbols such as cherries, grapes and lemons. If these end up in matching combinations across the game's five paylines then the player would end up seeing some nice returns.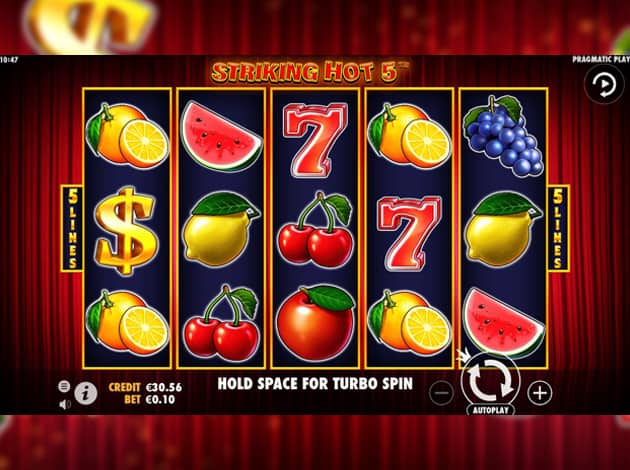 Players will be very excited to hear that the max payout from this game can be up to 1000 times your original stake.
If you are familiar with slot games such as Black Bull, Greedy Wolf and Gorilla Mayhem then you should have a good idea as to what to expect in regard to this game.
Dream Drop Reveals Size of Most Recent Jackpot Win
Every person who has played a slot game in their life would have dreamt about winning the jackpot especially if that jackpot is worth the sum of €1,486,291.47. This was precisely the case for one lucky Irish player as he was playing Temple Tumble 2 Dream Drop on Betsafe, part of the Betsson Group.
The player was understandably delighted with this while both representatives of Dream Drop and Betsafe talked about how they hope to build on this great success story.
This was just a quick round-up of news in the online casino industry. To keep on top of all news please consider following us and keep an eye out for our articles.