Experience Magic Tricks, explore Enchanted Manors, experience the Power of Zorro or take a trip to Egypt with our slots of the week.
Magic Tricks
With this July 6th release, Red Tiger transports you to a magic show where potential rewards could be on the cards for you.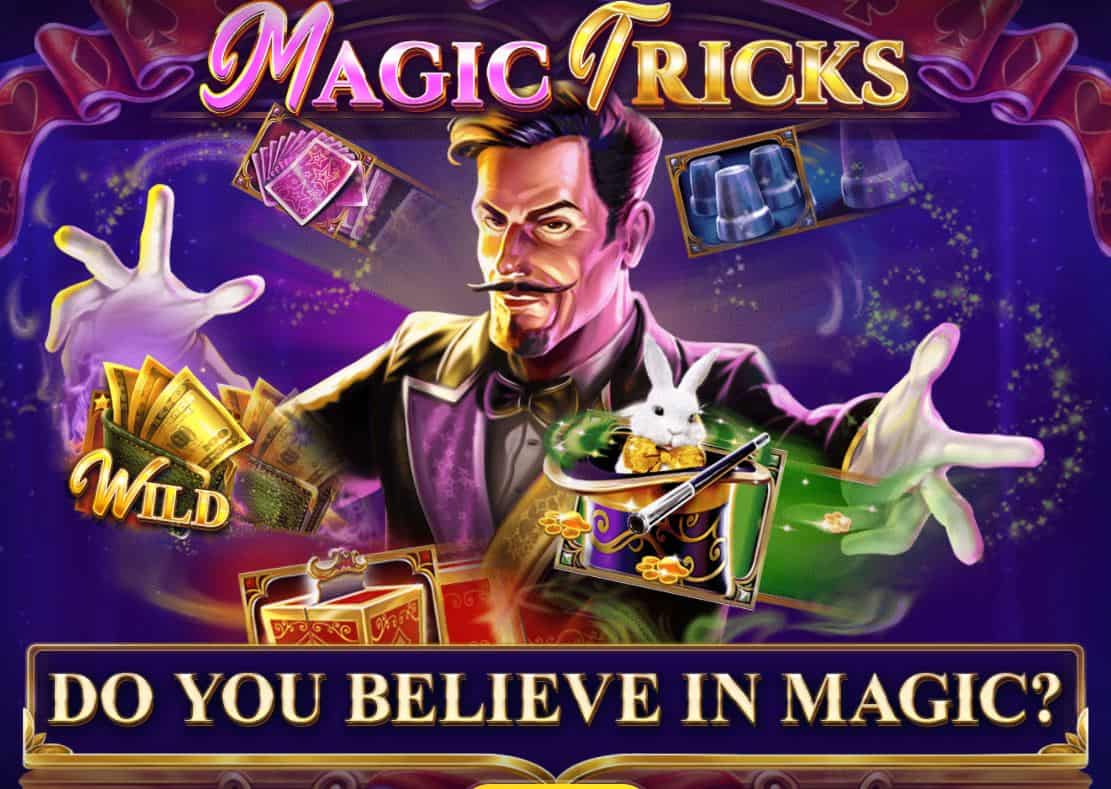 A handsome magician takes center stage, ready to charm you with his looks and a box of mysteries. Here, you will find five reels, four rows, and 25 paylines. The slots RTP varies between 96% and 92.07% depending on the chosen setting.
The base game has a lot to offer when you consider the paytable, but the real excitement is in the bonus features.
First, you can trigger the free spins bonus with at least three scatters anywhere on the reels. Then, there is also a magic ring feature where four ring icons can appear on the reels, setting the pace for a five OAK win.
Play Magic Tricks at Slots Palace.
Enchanted Manor
Halloween seems to have come early this year, as Atomic Slot Lab recently released the Enchanted Manor online slot. As the name suggests, this is a horror-themed game designed to keep you on the edge of your seat as the reels spin. What we have here in terms of structure is four reels, five rows, and 20 paylines.
On the math side, you can expect a medium variance, which is a fair balance between the level of risk and potential reward.
In terms of aesthetics, you can expect all the scary details to include bats, a vampire, an owl, and a dark sky. You can also trigger the free game feature if you are in search of bonus rounds.
Play the Enchanted Manor slot for free or go to Mason Slots Casino.
Power of Zorro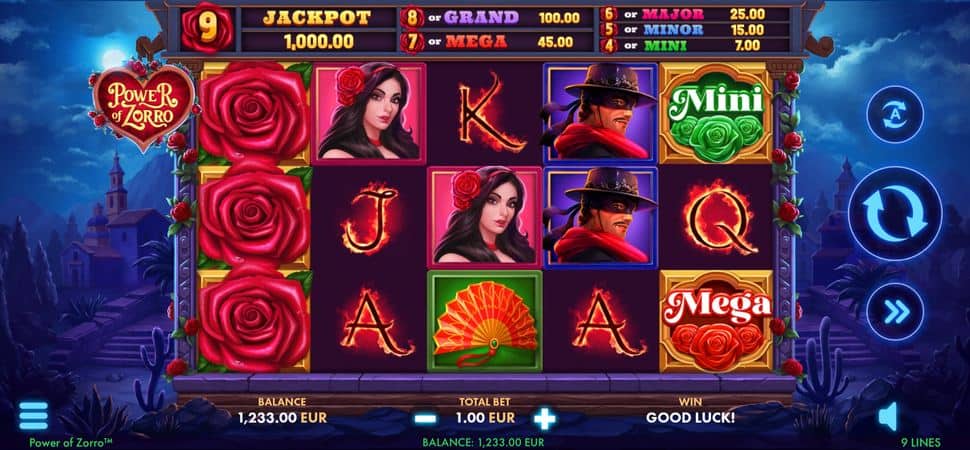 NetGame knows how far superhero fandom can go, and we see that in this slot's theme. Zorro is one of the popular characters that could catch a player's eye anytime, and he serves as the inspiration behind this slot.
The backdrop is set in the 17th century, and it's matched with five reels, three rows, and nine paylines.
Above the reels, you'll find rows displaying different jackpot types and prizes awaiting a lucky winner. Also, its RTP is within industry standards at 96.21%.
Play the Power of Zorro slot at Arlekin Casino.
Golden Glyph 3
Ancient Egypt is no longer in the distant past with the newly released Golden Glyph 3 slot from Quickspin. In this game, an Egyptian god with wings and a bird's face welcomes you. There are five reels, but the rows can grow from five to nine during the course of the game. In terms of paylines, you'll have to make a cluster of symbols for the slot machine to payout.
The RTP in the game can be somewhat tricky to understand, as it ranges from 96.11% to 87.15%, so you need to be aware of what setting you have the slot on. We suggest you place bets with maximum lines.
Play the Golden Glyüh slot here for free or at Neon54 casino.