Sunday was an emotional experience for all the PewDiePie fans who have been following him on his journey for many years. The Swedish YouTuber, whose real name is Felix Kjellberg, shared the exciting news that he and his wife, Marzia Bisognin, are expecting their first child. 
The couple made the announcement through their social media accounts, accompanied by a video showcasing some of their most touching moments as well as family reactions. The man who has amassed an astonishing 111 million subscribers says this in his video:
"I've been keeping a secret from you guys, and that is I'm going to be a dad. We found out that Marzia is pregnant first in November, and I'm just so thankful everything's been going so well so far. I'm so excited. It's kind of strange to me, it's entering new territory, but I feel really ready, and so does Marzia."
Millions React With Joy to the Happy News
Within an hour, the video gained over 660,000 views and comments from various people worldwide. Their close friend,  Sean "Jacksepticeye' McLoughlin, an Irish content creator, commented on PewDiePie's video: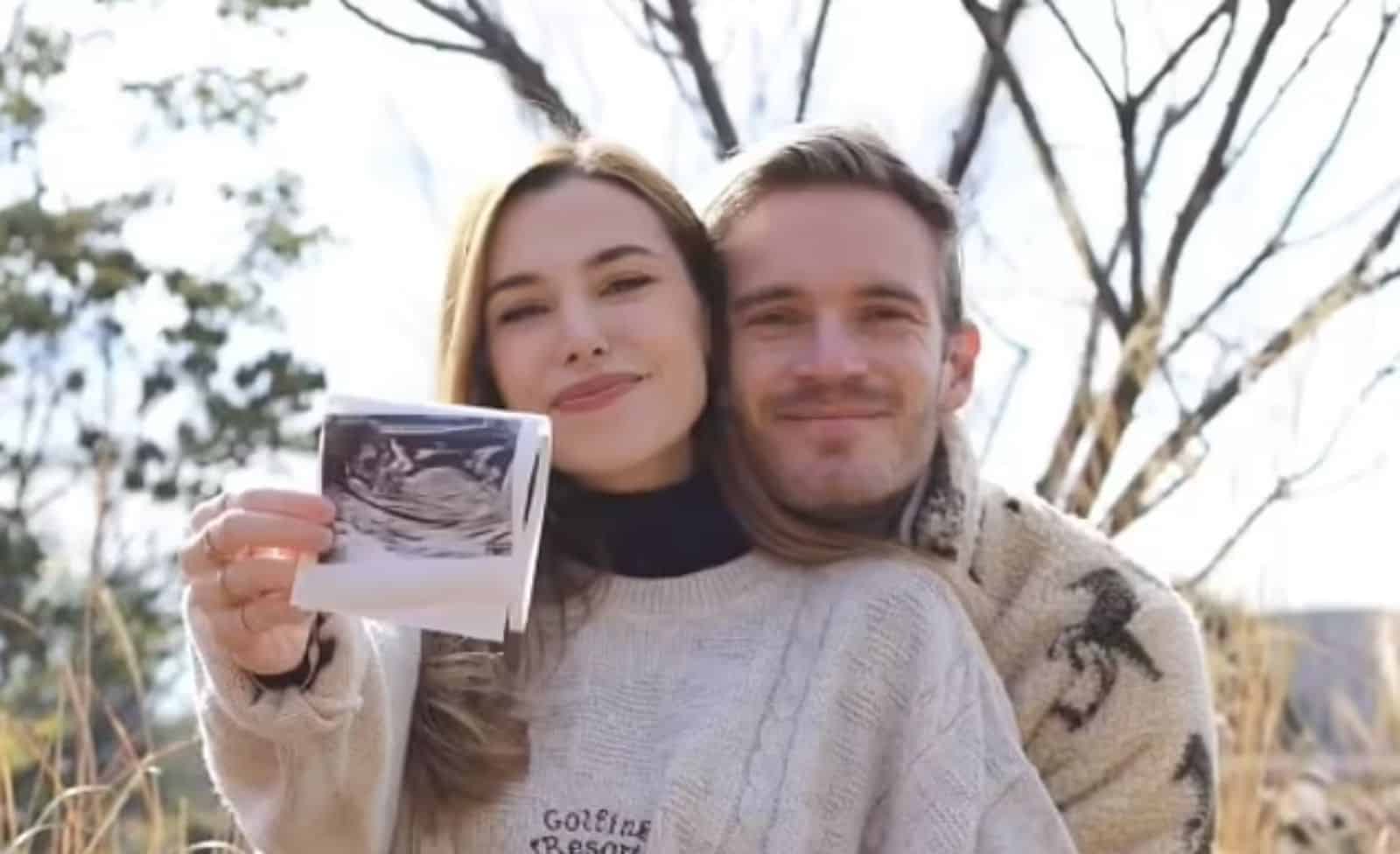 "Happy for you guys! Excited for this part of your lives."
Marzia Bisognin also shared her version of the video on her Instagram, which included clinic trips, shots of her small baby bump, and a new-craving spot, the strawberry farm. The video ended with a heartwarming message to her newborn:
''Your dad and I can't wait to meet you."
The Instagram post received a deluge of comments and millions of likes, including well wishes from prominent content creators, YouTubers, and musicians such as Alan Walker, congratulating the couple on their exciting news.
Fans were not just thrilled with the joyful news but were eager to assist the soon-to-be parents with names. One of the most popular suggestions was Max, a combination of Marzia and Felix. 
The Couple Have now been together for over a Decade
The two married on the 19th of August 2019, exactly eight years after meeting each other. Their love was shared through emails, and the future Mrs. Kjellberg took the initiative before moving in 2012.
Marzia Bisognin had previously been a YouTuber before leaving in 2018. She explained in her last video to her fans:
"I had never struggled so much up to his point to carry out everyday tasks," she says in the vlog. "I had allowed myself to be completely cut off from the world. I wasn't seeking any friendship, and I was just finding comfort in my own little bubble on YouTube."
The couple is currently in Japan, which has been their dream destination for a long time. Quite evidently, it is not surprising since it is a popular spot among gamers and pop culture fans. 
In February 2018, PewdiePie shared a video that clearly showed their love for Japan and its language. Throughout the video, it seemed that Marzia was capable of speaking and reading Japanese, whereas Felix had a superficial knowledge of the language.
The power couple will be welcoming their little bundle of joy very soon. Although the gender of the baby has not been disclosed yet, the PewdiePie Family did confirm that they are due in July.