Paige Spiranac, famous for her good looks and golfing skills to match, has taken to rugby. If you are one of her 3.7 million followers on Instagram, you would have noticed that.
She decided to put the clubs down for the day and started testing her skills at one of the world's most physical sports. Some could argue that the two sports have nothing in common, but she appeared to be firing on all cylinders and, as you might imagine, was very popular.
The model influencer has been spending some time in Sydney as she has shared videos of herself on Instagram training with the Manly Warringah Sea Eagles.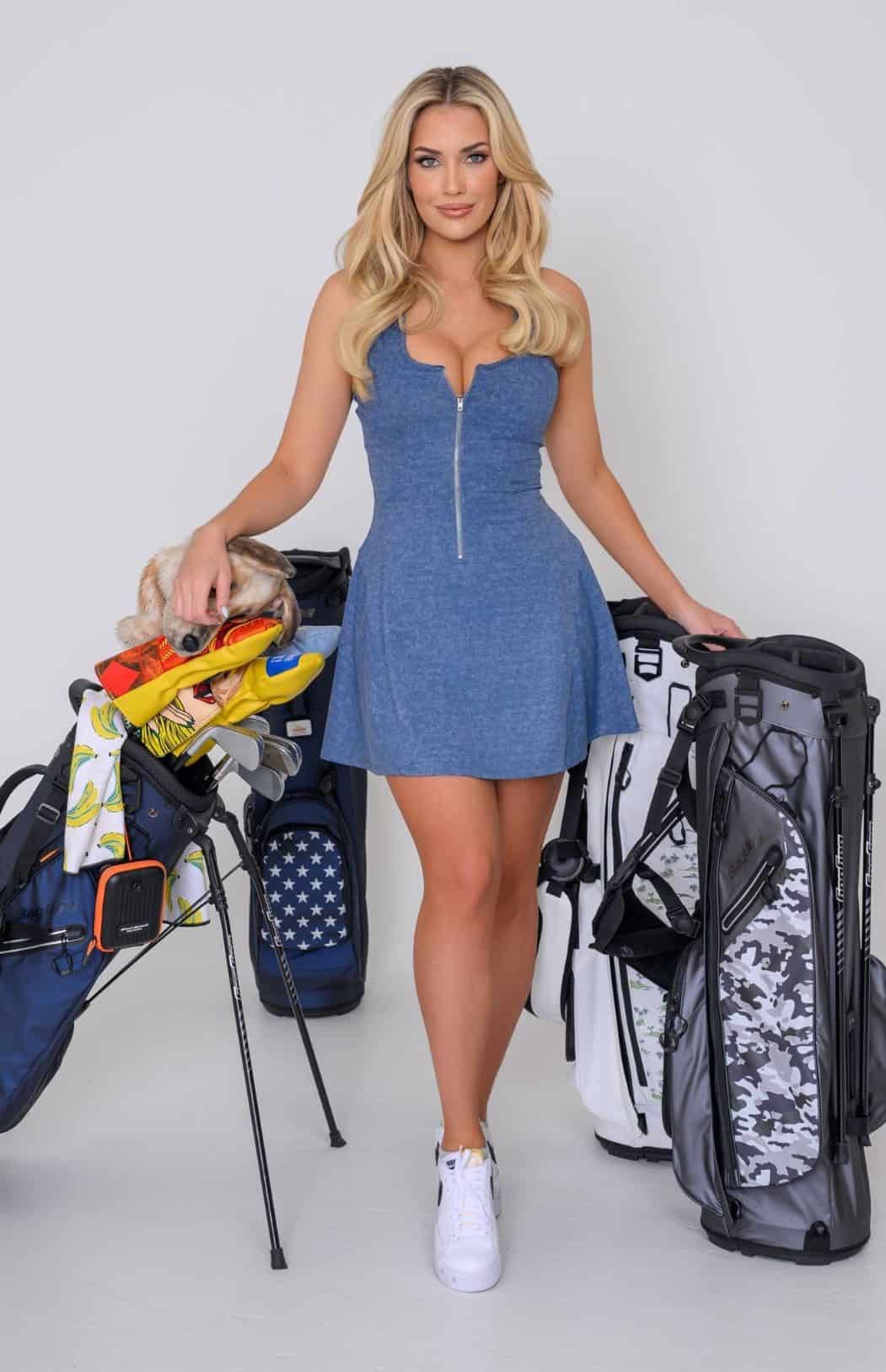 Eager to impress, the glamorous golfer attempted a conversion by kicking the rugby ball through the posts. 
She then proceeded to tackle the dummy rugby player and give credit where it is due she didn't hold back.
You can see that she gave it her all, and well, the pictures speak for themselves.
On her Instagram, she posted the image of her squashing the dummy with the caption.
"If you give me something to tackle, just know I'm going all out, lol" 
Paige Spiranac: A Social Media Phenomenon
Paige Spiranac has taken advantage of a market that many were unaware existed.
Using her social influence as a model to go along with her golf-playing ability, she has managed to build up quite the following and currently has 320,000 subscribers on youtube and over three million followers on Instagram.
Sex appeal and golf are two words that don't exactly roll off the tongue. I don't believe Frank Sinatras had those two comparisons in mind when he was singing about 'Love and Marriage'. 
Despite this, she has used her good looks and the fact that she has a near-textbook swing to her advantage, and she, as a consequence, is raking in all the awards. 
I am sure if you don't already know about Paige, curiosity is likely to get the better of you.
If you head on over to her Instagram, you can see what all the fuss is about. Her youtube account is also the place to go if you are after more content
A fun fact about Paige Spiranac is that in 2013 Maxim Magazine described her as the sexiest woman in the world. Not bad for someone who is primarily known as a golfing influencer.