MrBeast Is Now Number Two In the List of the Top Five Most Popular Youtube Channels. The world of YouTube never stands still. Some performers take years to build a loyal platform, while some appear to achieve success overnight.
Many still recall the race between T-Series and PewDiePie to become the first channel to hit 100 million subscribers. Back then, MrBeast actively supported the Swedish gamer and asked his followers to "subscribe to PewDiePie," which back then was a very popular trending tag.
Fast-forward to today, PewDiePie has gone on the sidelines and is no longer as active as he used to be. Meanwhile, MrBeast has taken the torch and just become the second most subscribed YouTuber thanks to his engaging content that keeps millions glued to their screens.
Watching his rise to the top has made us wonder, who else sits among the top five list of most subscribed channels with MrBeast? Let's dive in and find out.
1.    T-Series
T-Series easily takes first place with over 247 million subscribers. Founded in the early eighties by businessman Gulshan Kumar, T-Series saw its beginnings as a mere cassette label. It has now evolved into the largest music label in India and among the most prominent worldwide. It is most recognized for Indian music and Bollywood movie soundtracks.
The T-Series YouTube channel hosts movie trailers and features music videos and has maintained the most-viewed status since 2017. The YouTube channel contains videos in Hindi, English, Punjabi, as well as a wide range of languages spoken primarily in India.
To conclude, T-Series is more than just a mere music label; it poses as a cultural icon for India and, to top that off, currently sits at number one in the channels with the most subscribers.
2.    MrBeast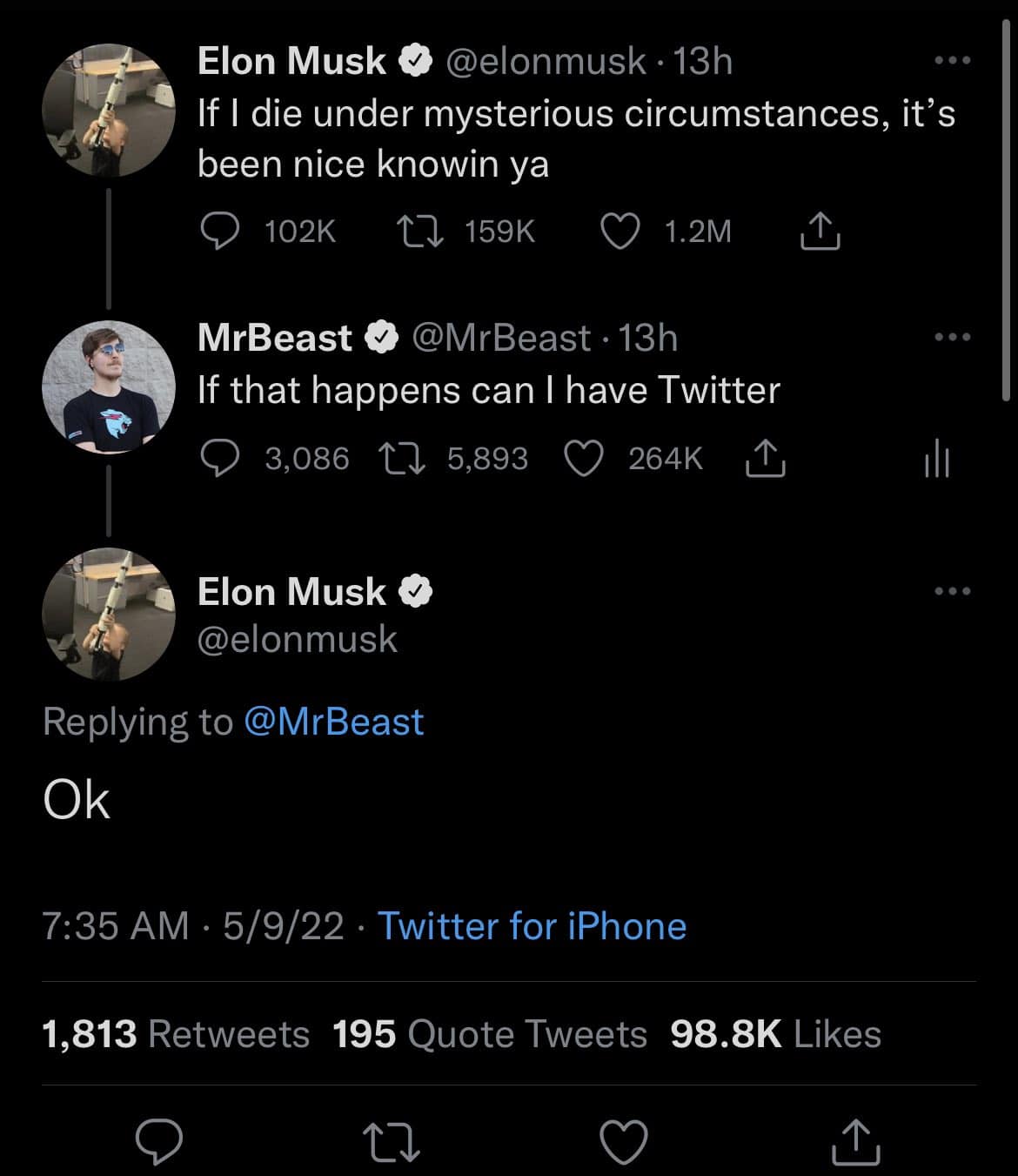 Popular YouTuber Jimmy Donaldson, more popularly known as MrBeast, currently owns the second most subscribed channel on YouTube. MrBeast gained significant attention and recognition since he first went viral for his "I Counted To 100,000!" video in 2017.
Since then, the YouTuber has done more viral stunts for his subscribers, including recreating the popular TV show "Squid Game," which saw 456 contestants competing for a massive prize. He even opened a virtual burger restaurant chain.
His channel currently has over 174 million subscribers, and the number is constantly growing and shows no signs of slowing down. Despite this, there is still a huge gap between him and T-Series. Between the two, there are nearly 73 million fewer subscribers.
3.    Cocomelon
Cocomelon is a highly popular YouTube channel and kid's show that hosts vibrantly-colored 3D-animated videos of children's songs, nursery rhymes, and many original tracks of their own.
The channel also features various characters to entertain and educate. Both the show and its accompanying YouTube channel are watched by children worldwide.
The channel is best recognized for its "Bath Song" video, which has garnered over 6.3 billion views and become a staple among parents with babies and toddlers.
Is the YouTube channel actually good for kids? We're none the wiser. However, as far as subscriber count is concerned, Cocomelon is doing pretty well for itself, with 163 subscribers and counting.
4.    Sony Entertainment (SET)
Launched in 1995, Sony Entertainment, or SET India, is a well-renowned Indian TV station that broadcasts various hit Indian shows. Its YouTube channel, launched in 2006, currently ranks at number four in the top five list, with over 160 million subscribers.
The channel, which has amassed over 149 billion views in total, features short clips as well as full-fledged episodes of TV shows for its audiences.
The Kapil Sharma Show and Crime Patrol, among others, happen to be its most-watched shows, with the latter's 25th episode having gained the most views, i.e., over 228 million. Airing a mix of reality shows and dramas to cater to multiple preferences, SET India offers round-the-clock entertainment for its subscriber base.
5.    Kids Diana Show
Finally, coming in at number five is the Kids Diana Show. This is an English-language series created by the Kidisyuk family, geared toward kids. It features a nine-year-old girl called Diana and her older brother Roma who has his own YouTube channel, i.e., Kids Roma Show.
The family, which also includes parents Volodymyr and Olena Kidisyuk, produces a variety of kid-friendly content, including unboxings, roleplays, blogs, infotainment, and songs.
This channel may not appeal to adults, but it is a hit among children, having gained 113 million subscribers since its creation in 2015. What's more, the videos on the channel are also dubbed in Japanese, Spanish, Hindi, Portuguese, Russian, and German.