After a video of a rescued pig from the Gentle Barn animal sanctuary went viral, people started to speculate that the pig was once Logan Paul's pet and that he had dumped it and left it to live in terrible conditions.
The animal sanctuary announced the news in a video broadcast on Instagram and TikTok, stating that they had rescued a pig that "was acquired previously from a breeder by an influencer." Many people think that the influencer in question is Logan Paul.
The Santa Clarita, California animal shelter takes in stray animals and documents their road back to health through social media platforms.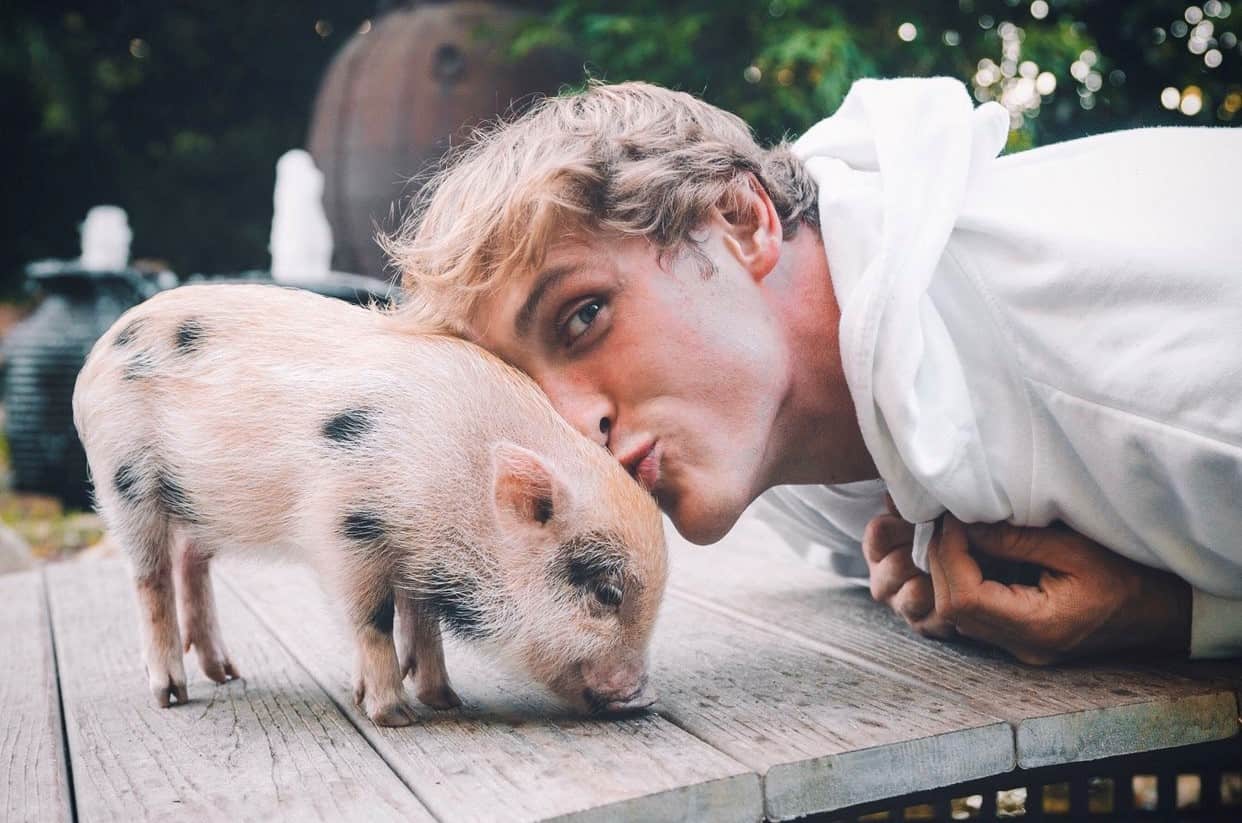 The company's statement that Pearl was found alone in a field next to a dead pig has led to rumors that the pig they just saved is actually Logan Paul's. Specifically, Logan Paul's pig is called Pearl.
Neither Paul nor other people connected to the content provider have confirmed this as of yet.
The Gentle Barn explained in their article that the pig they rescued had torn ears and a uterine infection that was treated successfully.
She's definitely endured so much suffering that one can't even begin to understand it, but she's now secure in their care at The Gentle Barn.
The Gentle Barn ended their message by stressing how important it is to take care of these animals and warning people not to buy them just for "online clout" and then "throw them away" when they get too big and need too much care.
Also, the Gentle Barn has assured the public that Pearl is now happy and healthy, and we know that this is because she is surrounded by people who care deeply about her and provide her with the best possible care and nourishment.
No one knows for sure if Paul was Pearl's most recent owner. While it appears that the YouTuber cared for the pig at some point between 2019 and 2020, no photos or videos of the pair together after that time were ever posted. Paul could have sold or given Pearl to a new owner, who then abandoned it, leaving it in the state The Gentle Barn discovered it in 2023.
Since neither Paul nor his management has commented on this, it's safe to keep our fingers crossed until someone claims responsibility for leaving the pig stranded.