HydraSZN banned – Twitch streamer and Fortnite content creator HydraSZN has received an indefinite suspension from Twitch after violating the streaming site's community guidelines by making offensive remarks. The streamer was observed making offensive jokes while playing Fortnite, leading to him being the subject of much-unwanted attention.
For those not in the know, a few clips of the 20-year-old streamer went viral, which involved HydraSZN engaging in highly inappropriate humor and making outrageous comments while playing the popular game. This also included jokes that threatened the safety of minors.
The young streamer had around 20k followers on his Twitch account at the time of suspension. Currently, his channel shows the following message:
"Sorry, that page is in another castle!"
HydraSZN Banned – What Exactly Did He Say?
HydraSZN recently gained considerable media attention due to his provocative and derogatory statements during his streams. In a clip that went viral on X (formerly Twitter), the streamer swore at a fellow gamer after avenging them for killing him in Fortnite moments earlier.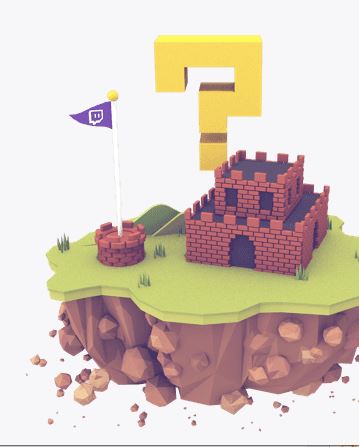 Seconds later, he joked about "liking" minors and, in the heat of the moment, called himself a "little child p**dator." This is what finally got HydraSZN banned.
His viewers also noticed other instances of him exhibiting toxic behavior. For example, in a separate situation, the streamer proceeded to make a similar joke, once again targeting minors.
Furthermore, there have been more instances where the content creator has been seen making other offensive comments, including telling one of his viewers to end their life.
Before his ban, online users, especially on X, had repeatedly called out the streamer for his inappropriate behavior. Many former fans also expressed disappointment over his actions, highlighting the possible negative impact on the community.
Some even went on to appeal to Twitch to take action, asking for a suspension in response to his content.
Twitch has now taken strict action against him in the form of a suspension that does not look like it will be lifted anytime in the near future.
What Happened Following HydraSZN's Ban?
On August 24, HydraSZN shared a screenshot to X showing information regarding his ban following his questionable content.
HydraSZN was active on X following the account suspension, continuously sharing information regarding the ban. He also revealed that he appealed against the decision, only to receive a response from Twitch stating that the warning would remain on his Twitch channel because of serious violations pertaining to "Non-consensual s*xual objectification."
This upset the streamer, who blamed an unnamed community member for having a "vendetta" against him.
In a separate post on X, he also expressed regret for his behavior. He stated that while he acknowledges the "hate" directed at him for a "dumb joke", he thinks he did not deserve an indefinite ban.
He also stated thousands of other content creators make similar jokes but face less severe consequences. He then ended the post by asking Twitch to lift his ban.
Following his ban, HydraSZN has moved to Kick, where he has amassed 480+ followers at the time of writing. He has yet to broadcast his first stream on the live-streaming platform.