Thanks to ubiquitous services like YouTube and Twitch, the live-streaming market has exploded in recent years. Statista estimates that in the third quarter of 2022, viewers spent roughly seven billion hours between the two streaming services.
Despite its prominence, Twitch has come under fire in recent weeks and months. Many creatives have griped about arbitrary regulations. The biggest commotion was witnessed when the live-streaming platform decided to outlaw gambling games of chance, such as roulette and slots.
Twitch announced on September 21, 2022, that it would no longer promote illegally streamed video games as well as content including slot machines, roulette, and dice. This regulation change was not well received by many content creators, who have since sought out competitor platforms.
Tyler "Trainwreck" Niknam, an Iranian-born Twitch streamer who has amassed more than two million subscribers, recently announced his intention to launch a new network for live streamers that will provide them with better terms than Twitch.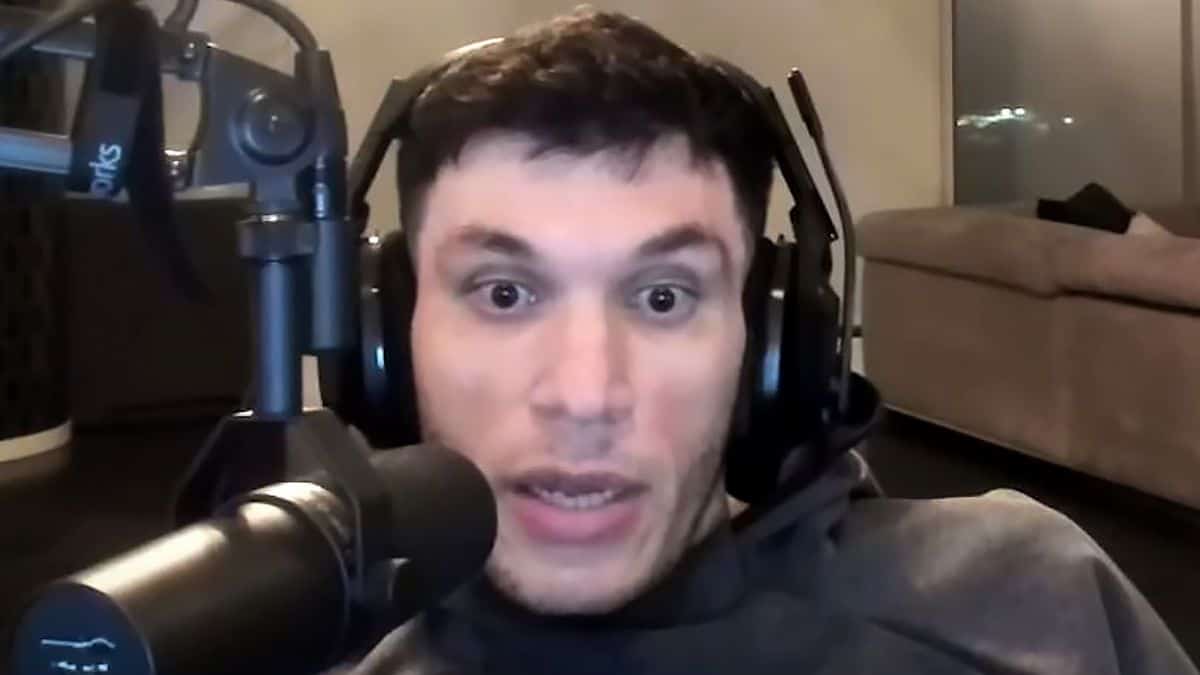 When compared to Twitch's 50/50 split, the creator-friendly revenue split of 95/5 will be a welcome change.
In addition, content makers will be able to broadcast gambling events.
This new live-streaming channel has been given a boost by its association with the popular online casino Stake.com.
The gaming site has partnered with several high-profile artists, including Drake and the English Premier League club Everton F.C.
Before Twitch's policy change, it also sponsored streamers who engaged in in-stream gambling.
Who is Trainwreck?
Tyler Faraz Niknam (online name: Trainwreck) spent his childhood and attended college in Arizona. He enrolled at Arizona State University, from which he emerged in 2014 with a degree in analytic philosophy.
In 2015, he began streaming video games on Twitch and YouTube under the moniker "TrainwrecksTV." Before Niknam left Twitch, the channel had amassed over 2 million viewers. Over 200,000 people are currently subscribed to TrainwrecksTV on YouTube.
Trainwreck, in his early days of streaming, mainly broadcast video games and candid videos of his life. His stardom has skyrocketed in the gambling industry, yet he still enjoys playing video games.
The streamer's recent growth in the live-streaming sector can be attributed in part to his cooperation with Stake.com. Over the course of the previous few months, Niknam has streamed a number of games based on chance, with support from Stake.com.
Slots made up 28.5% of all streaming hours for TrainwrecksTV, according to the data. Because of this, Trainwreck has been very outspoken in its criticism of Twitch's latest policy change.
Because of Twitch's prohibition of slots and other games of chance, he isn't the only streamer losing out. Before the platform's new rules went into effect in October 2022, several popular streamers broadcast their "last" sessions.
Over the past few years, a lot of sites have attempted and failed to compete with Twitch. This means that streamers had nowhere else to go to get the attention they need online.
Trainwreck announced his intention to create a competitor to Twitch prior to his departure from the company. By the year's conclusion in 2022, it was plain to see that this endeavor was, in fact, Kick.com.
Revenue Sharing; Kick.com's Selling Point
One of the primary goals of every content producer is to generate an income from that labor. Many streamers have been attracted to Kick because of the platform's projected revenue-sharing philosophy.
Considering the share of the profits other streaming platforms provide these influencers, you can understand their elation.
Donations made by subscribers are typically split in half by the platform. Kick.com, however, will not take any of this cash. All these donations, or "kicks," will be given directly to the content creators.
That's great news for streamers since it means more money in their pockets. The platform and its users benefit from their ability to spend more money on more professional and interesting content.
Kick.com has experienced rapid expansion within a short period of time, but this success has not been met without its fair share of doubters. The success of this endeavor is still debated by many viewers, streamers, and spectators.