Big Bass Halloween Free Demo Slot – Bring out the costumes and let's go candy hunting in this spooky release from Pragmatic Play.
Big Bass Halloween is a dark take on the Big Bass series, and at first glance, it's arguably one of the most thrilling re-skins in this line of games. "Something wicked, this way swims," is a quote attributed to the game, and considering spooks and water are combined, it seems appropriate.
Big Bass Halloween Free Demo Visual and Sound
In keeping with other games in the series, Big Bass Halloween is set in the waters, so the fishing for spooks continues. However, there are stitched symbols in the expected Frankenstein pattern, an injured fish, a crow, and other Halloween-related fishing designs. It would have been fun to see the main character dressed as Dracula, but his dark clothing would do.
To be honest, the sound here is not what you'd expect. It's pretty cheerful for something explicitly created to be enjoyed during Halloween. One might even argue that it takes away from the expected thrills of the game, but on the flip side, you could say that this contrast actually adds to the charm of the game.
Still, Big Bass Halloween has clean graphics that cover its design flaws but do nothing for the sound.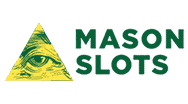 Game Mechanics
Big Bass Halloween features 5 reels, 3 rows, and 10 paylines. Something to note is that depending on the setting, the RTP does vary. The highest setting, however, is slightly above 96%, which is very respectable. Also, the maximum win is pegged at 2,100x your bet, which is fair.
Play this gam now at Mason Slots.
Unique Features and Bonuses
If you're looking for a bonus-filled slot, this is not the one, as it only comes with free spins and a money symbol that offers multipliers. However, these two features can be potentially rewarding if you're lucky. It's a great game to play for fun if you're into dark-theme slot titles and since Halloween is nearly upon us, it's certainly worth checking out.
Big Bass Halloween Free Demo Play