Amazon and Gambling – Amazon Faces Legal Challenge for Offering Social Casino Games to Players while they make reductions to their Gaming Division. But they also intensify their push into gaming.
Steven Horn, a resident of Nevada, is attempting to sue Amazon for promoting social casino games. Something he believes should be classified as illegal. Amazon have made clear attempts this year to enter the gambling sphere, but is this now backfiring?
The argument to be made by the prosecution is that social casinos are advertised as fun casino games where no money can be won. However, players can buy virtual chips when they run out, making them arguably as potentially addictive as any form of gambling. The lawsuit goes as far to say that Amazon and gambling is profiting from games they know are illegal in nature.
In 2018, a comparable lawsuit was initiated against International Game Technology (IGT) and its former subsidiary, DoubleDown Interactive. The legal action contended that IGT's social casino products, which utilized virtual chips, constituted unlawful gambling according to Washington state law.
In August 2022, IGT and DoubleDown reached a settlement, agreeing to a payment of $415 million.
Amazon.com's Gaming Division Set to Reduce Its Workforce by 180 Employees: Twitch Channel Crown to be Removed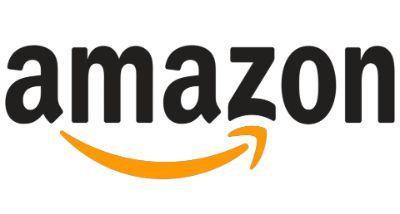 Amazon.com's gaming division is set to reduce its workforce by 180 employees and close down two business units, one of which includes a channel on the company's live streaming platform, Twitch.
The Crown Channel, known for its variety-show entertainment featuring gaming celebrities, and Game Growth, a unit supporting creators in promoting their titles, will be discontinued.
The company is shifting its focus to game distribution through its Prime subscription service, as outlined in a memo to staff by Christoph Hartmann, Amazon's vice president of games.
"We've listened to our customers and we know delivering free games every month is what they want most, so we are refining our Prime benefit to increase our focus there," Hartmann said.
Amazon has faced challenges in establishing a foothold in the gaming industry for an extended period. Despite enduring a series of costly setbacks, the company succeeded with the release of New World in 2021.
Additionally, Amazon garnered acclaim by publishing the widely popular multiplayer role-playing game Lost Ark, developed by an external studio, South Korea's Smilegate.
Despite Crown Channel's Apparent Success, Research Found High Number of Junk Viewers
Amazon disbursed significant amounts of money to secure the participation of well-known video game streamers on the Crown Channel. Despite the company asserting its position within Twitch's top 10, a Bloomberg report earlier this year revealed that a considerable portion of the viewership consisted of "junk views." These were individuals who were deemed not to be engaging with the content they were watching.
This marks the second restructuring of Amazon's games business in the current year, following the elimination of 100 positions in April. Despite these changes, Christoph Hartmann affirmed that Amazon remains committed to releasing upcoming titles such as Throne and Liberty, Blue Protocol, and entries in the Tomb Raider and The Lord of the Rings franchises.
"I remain confident in our future," Hartmann said. "We are developing and publishing great games with high potential, our studio teams are growing, and our road map is bright."
Amazon and Gambling – The Crown Channel on Twitch
If you head over to the home page of the crown channel on Twitch, you will see that at the time of writing, the page is marginally short of having 200,000 followers. The majority of the videos consist of content creators playing games and engaging with their audience.
Despite having the typical appearance of a channel that will only grow in popularity, Amazon has made the business decision that this no longer benefits them in ways that other methods might. The channel was also deemed not to carry out its designed purpose of attracting users to channels well enough.
The bad news to come from this is that 180 people will be left unemployed and new streamers looking for the necessary leg up have lost another avenue. Despite live streaming continuing to be as popular as ever, one thing is clear.
Those responsible for making these money-making decisions can't wait to start offering users free games monthly and feel that it's wise to put considerably more eggs into that basket. It is also possible that the emergence of Kick has forced a complete revamp in strategy since they now have a real competitor.